#WowWednesday 8th February 2023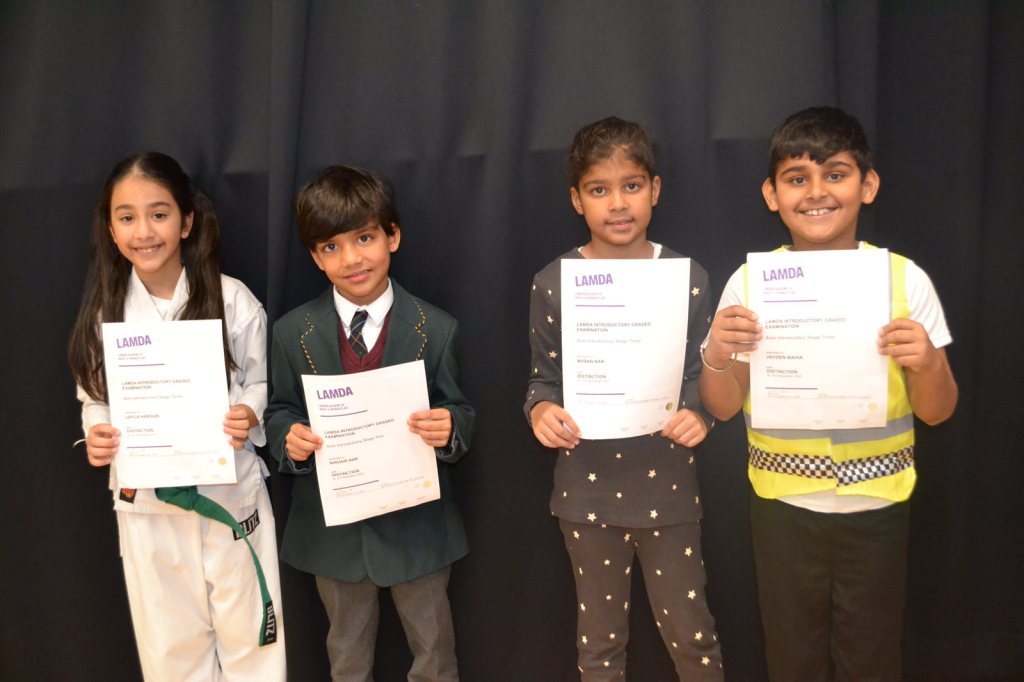 We are lucky at Hydesville to be able to offer children elocution lessons taught by our specialist teacher, Miss Fahey. Lots of our pupils take these lessons and study towards awards from prestigious public speaking organisations.  In this week's #WowWednesday post we are congratulating the following pupils for their recent certificates from one of the UK's oldest and most respected drama schools, LAMDA (The London Academy of Music and Dramatic Art). Well done to Nyran, Jayden, Layla and Nivair.
Meanwhile, Eisa received a certificate for completing the Qa'idah in his after-school lessons. We are also shining a spotlight on a number of Prep School pupils for awards in the sporting arena: to Zaydan and Harneave for karate successes, to Dhian for gymnastics, to Avi for golf and to Brogan for achievements in horse riding.
Well done to you all!
Published on: 8th February 2023