Year 9's trip to the Super Saddlers!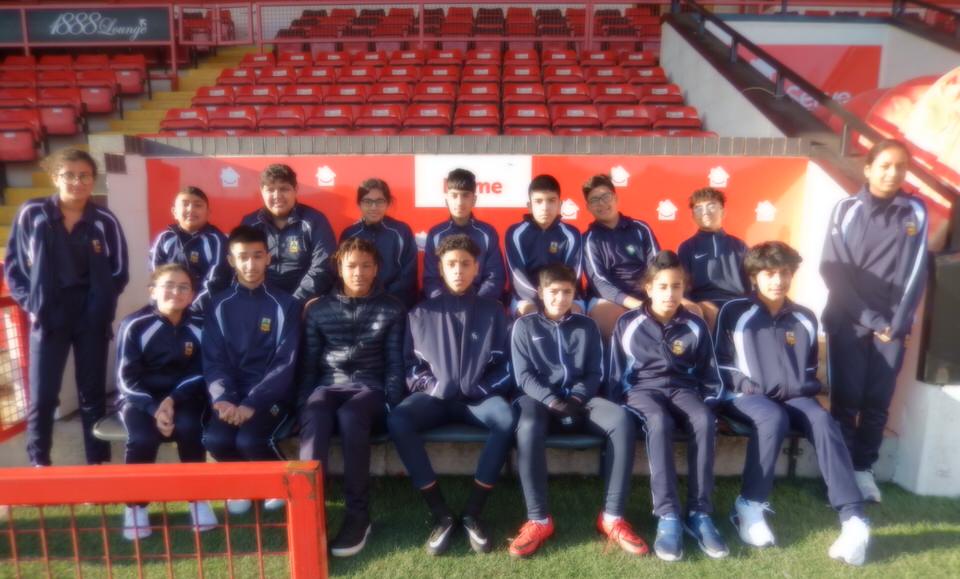 Pupils in Year 9 enjoyed a trip to Walsall Football Club this week as part of our community cohesion project. They explored potential job opportunities within the wider world of football; including marketing, catering and physio, had a tour of the grounds and took part in a session on how to make a good impression and make people feel welcome.
A trip to a football club is never complete without a game, and pupils enjoyed getting some fresh air and putting their football skills into play.  Balvin even got talent spotted!
We were very impressed with how our pupils conducted themselves, and were delighted that staff and council representatives at the Club commented on how polite and engaged Hydesville pupils were throughout the day. Well done Year 9!
Published on: 17th January 2020