Year 6 take on Dovedale!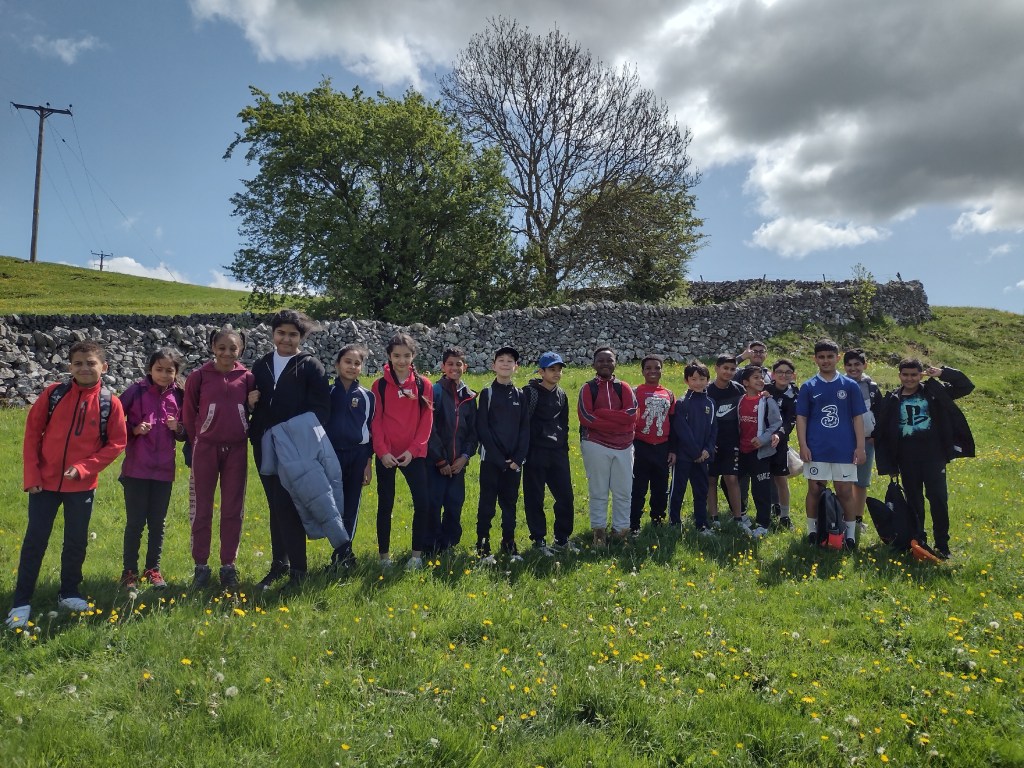 Yesterday, Year 6 pupils completed the 'Expedition' element of their Hydesville Challenge by walking through the Dove Valley in the Peak District.
Mr Burnham explains: "We began in the beautiful village of Hartington and walked at a comfortable pace, trying to avoid cows, cowpats and flies to much hilarity. Eventually, we reached the River Dove and the pupils were in awe of the tranquil setting of steep valley sides and blue skies overhead.
"After lunch, the promise of an ice lolly motivated them to soldier on to Milldale, where they took a well-earned break and devoured their treat. By this time, the pupils realised why it's called the Hydesville Challenge, as their legs were tired, and they still had two miles to reach the finish.
"One final push saw us reach Ilam; the children were super excited to reach the steppingstones and enjoy a celebratory paddle – there were many tired feet after an 8-mile walk comprising 30416 steps! A superb achievement, Year 6!"
What an incredible opportunity this was for the children, and such an important part of their Prep School journey at Hydesville, with a chance to get out of the classroom and learn by exploring the wonderful outdoors and making memories for life.
Published on: 16th May 2023