Warning, Budding Environmentalist Alert!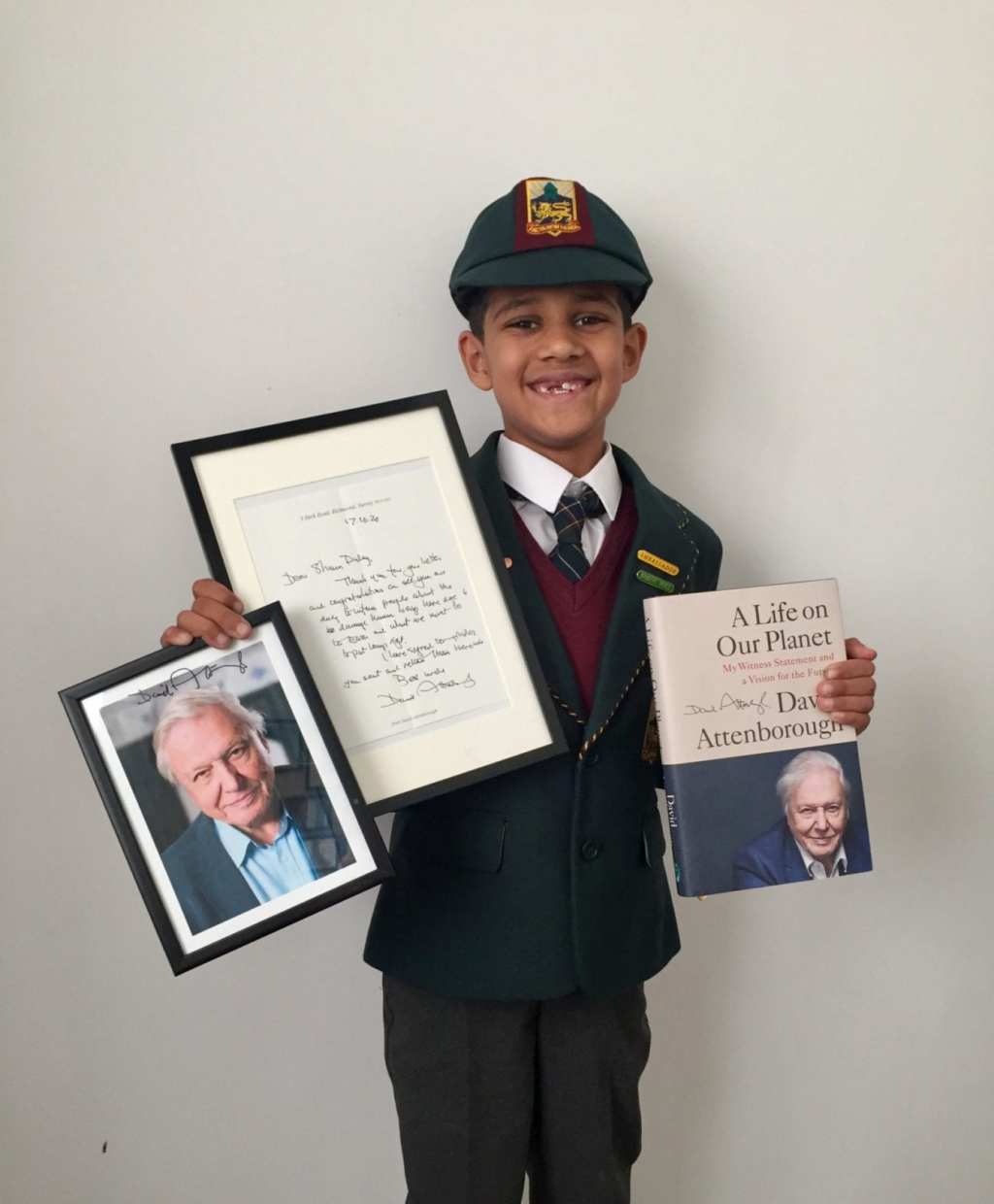 Shaan in Year 4 recently wrote to Sir David Attenborough after watching 'A Life On Our Planet: My Witness Statement and a Vision For The Future.' Shaan seized the moment with his newfound inspiration, transforming them into fully loaded, practical ideas to make his mark on our environment, doing all he can to make a change.
Here's what Shaan's said:
"After watching the documentary, I emailed my headmaster Mr Honey about what we could do to make our school an Eco-School. I prepared a PowerPoint of ideas and sent it to Sir David for his thoughts. When I received a letter from him, I felt so happy and so grateful that he took time to write to me. I am now working with the school to make some changes to benefit our environment."
Mr Honey is immensely proud and eager to support Shaan's ideas on how we as a school could be more Eco-Friendly. Shaan was thrilled that Sir David Attenborough took the time out to congratulate his endeavours.
We'll also see a weekly blog from Shaan https://shaansecoworld.blogspot.com
Shaan encourages you all to make a change and be inspired You could start by following Shaan's blog, the link above!
Here is a snippet of Shaan's eco blog, Week 1:
My request this week is everyone should watch A Life On Our Planet. If you make time and see the documentary, this may inspire you to do something. If we all make a little change, this can lead to a big change. We all can make little changes because there is nothing stopping us! 
The last thing is I want to say on this post is we all have a responsibility for this world.
For a child of only, eight years of age, this is such an inspiration to us all. Huge congratulations on the work so far Shaan, from all at Hydesville, WELL DONE!
Published on: 17th November 2020