The sun has got his hat on. Hip, Hip, Hip Hooray!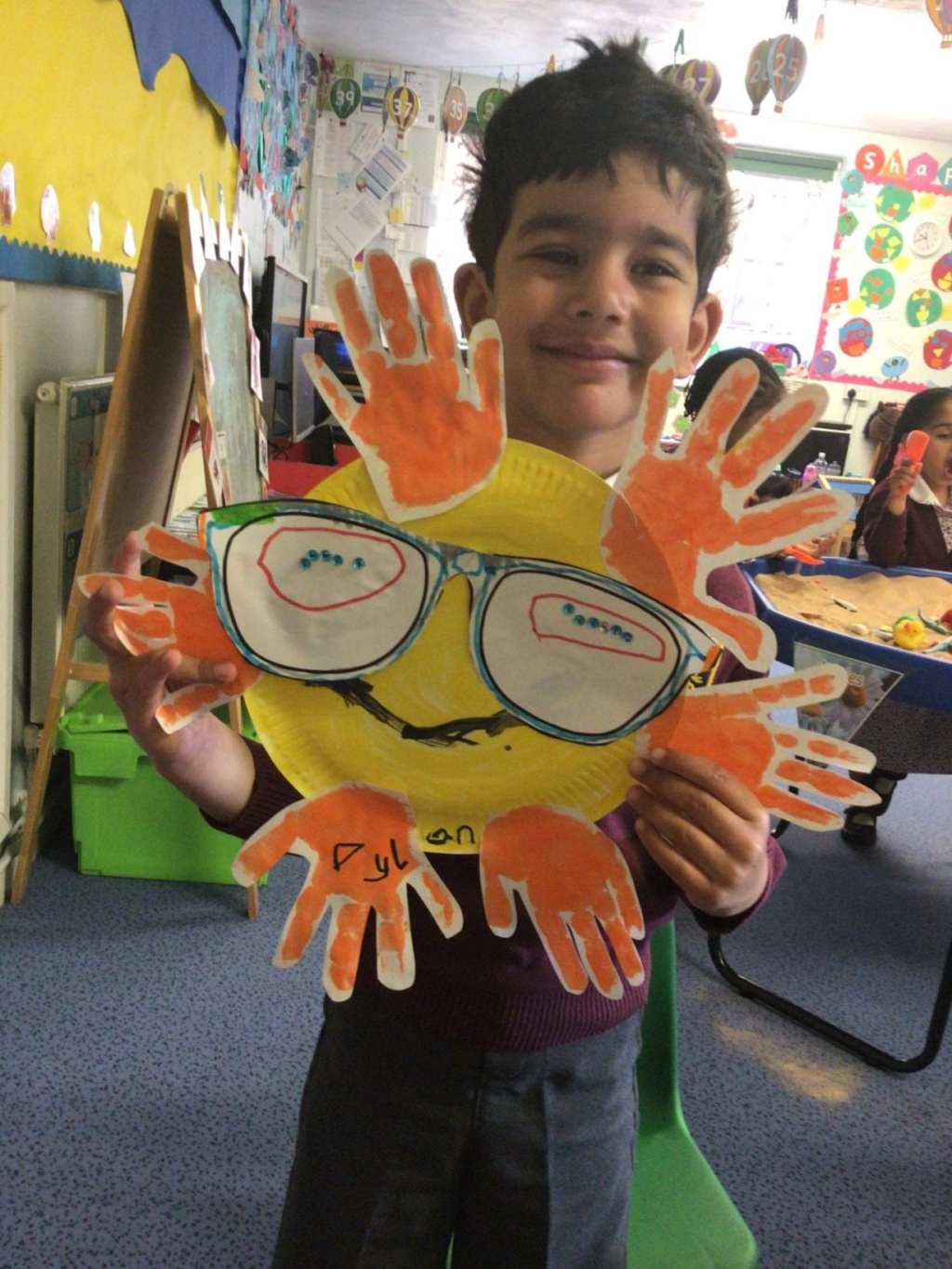 Last week, children engaged in a number of activities relating to this term's topic, 'Summer Time'.
The children have been experimenting with their artistic talents to design their own sunglasses and make their own sunshines to display on their very own 'on the beach' scene.
Children especially had lots of fun getting messy making their own hand and footprints in paint.
Published on: 26th April 2021