Summer makeover for Hydesville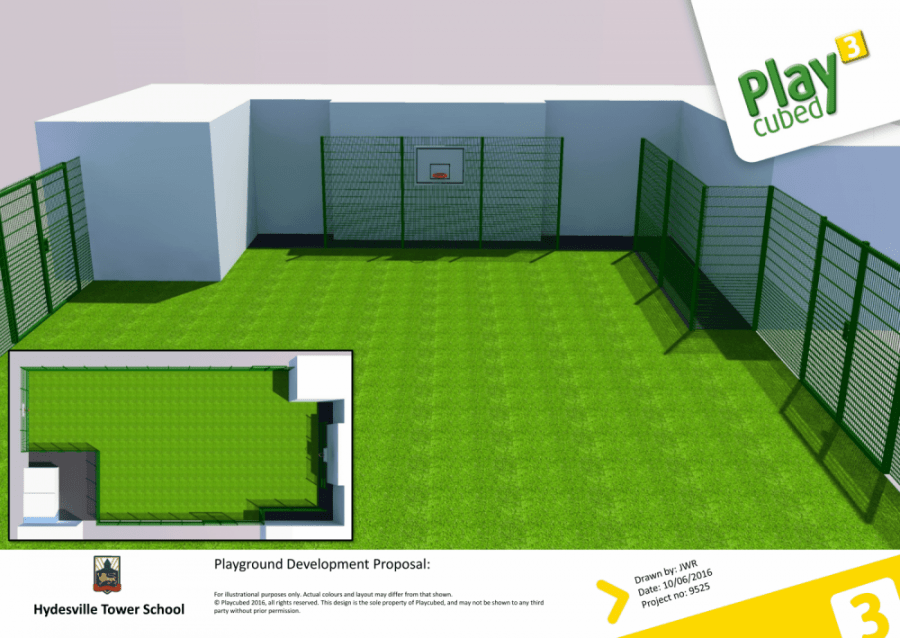 Hydesville Tower School in Walsall has announced a £200,000 summer estates programme that promises to transform the school's outdoor facilities.
The ambitious programme will involve a complete makeover to the School's current Nursery and Lower Prep School playgrounds, as well as include a new multi-use sports area on the main school playground.  The work will take place during the summer holidays, ensuring the pupils have access to the much improved facilities when they return in September.
The work will involve a 500m2 flood-lit multi-use sports pitch, pre-marked, to enable during and after school sports training and fixtures.  The Nursery and Lower Prep playgrounds will be resurfaced and replaced with brightly coloured play areas, complete with games markings and built with a soft artificial grass material to ensure children can play safely.
Headmaster Andrew McGinnes, said "We are delighted to finally embark on this work, which will not only enhance the look of the outdoor space but will make our school much more attractive to current and prospective pupils.
"It has become apparent that our external areas needed some improvements, so the new playgrounds and sports area are much needed.  We look forward to our pupils making the most of the new facilities over the coming academic year!"
The £200,000 estates programme follows further investment during the 2016 academic year, when a £44,000 fully functioning theatre and performance area was also unveiled.
Find out more at the School's Open Morning on Saturday 24th September 2016.  See hydesville.cognita.network for more information.
Published on: 21st July 2016