Special visit by Ellie Simmonds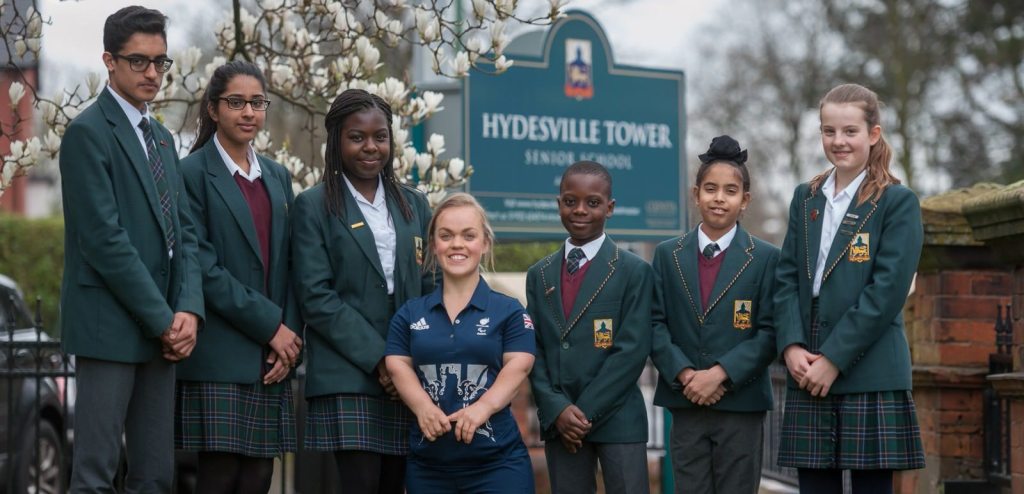 What an amazing morning we've had – former Hydesville pupil and Paralympic medalist Ellie Simmonds has paid us a special visit.
Ellie held two assemblies, speaking to our pupils in both Prep and Senior Schools about her achievements and experiences and she bought in three of her Olympic medals that children had the chance to hold! She also coached a special swimming lesson to selected pupils.
Acting Headteacher Miss Nijjar said: "It was a privilege to have Ellie in school today to share with our pupils the story of her tremendous success. She is an exceptional role model for youngsters and her message that anyone one can accomplish their dreams with hard work and perseverance was truly inspirational. We hope her visit will encourage our pupils to pursue their own goals whatever their interests may be".
Published on: 29th March 2017