Reception's visit from the Police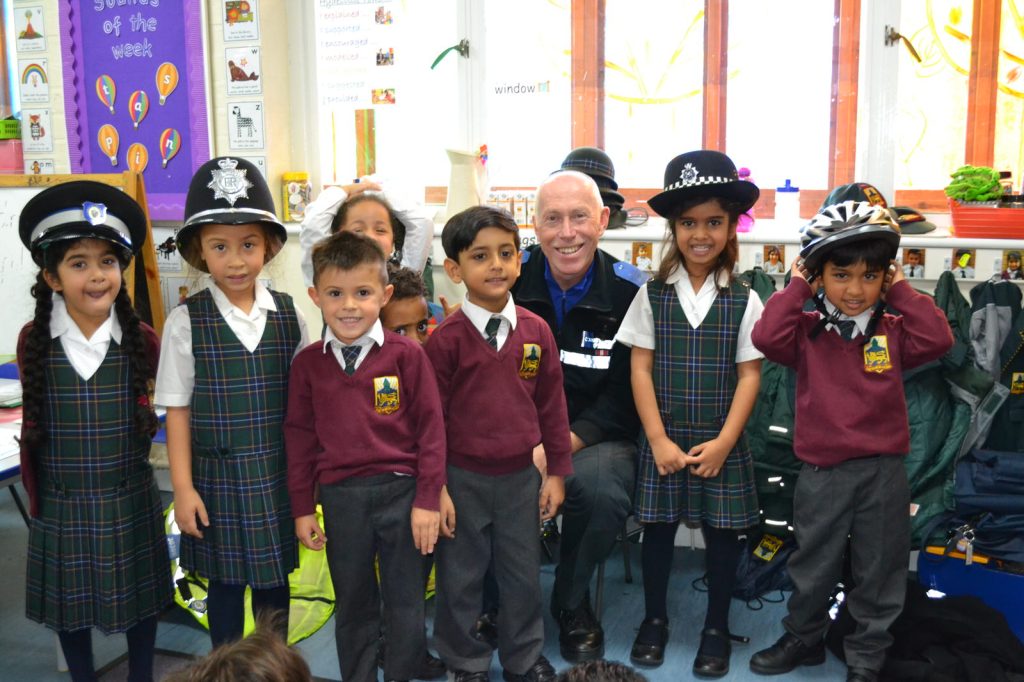 What a fantastic morning our Reception children had when two local police officers arrived at School – complete with a police car and lots of police hats!
The visit was part of our 'People Who Help Us' project, that children have been working on this term.
The police officers used their training, experience and expertise to deliver police safety information in a reassuring way to ensure pupils were able to understand the important role of the police in our community.
The children also had a go at being police officers by dressing up in uniforms, sitting in the police car and even sounding the (very loud) sirens!
Published on: 7th November 2018