Reception's lessons in road safety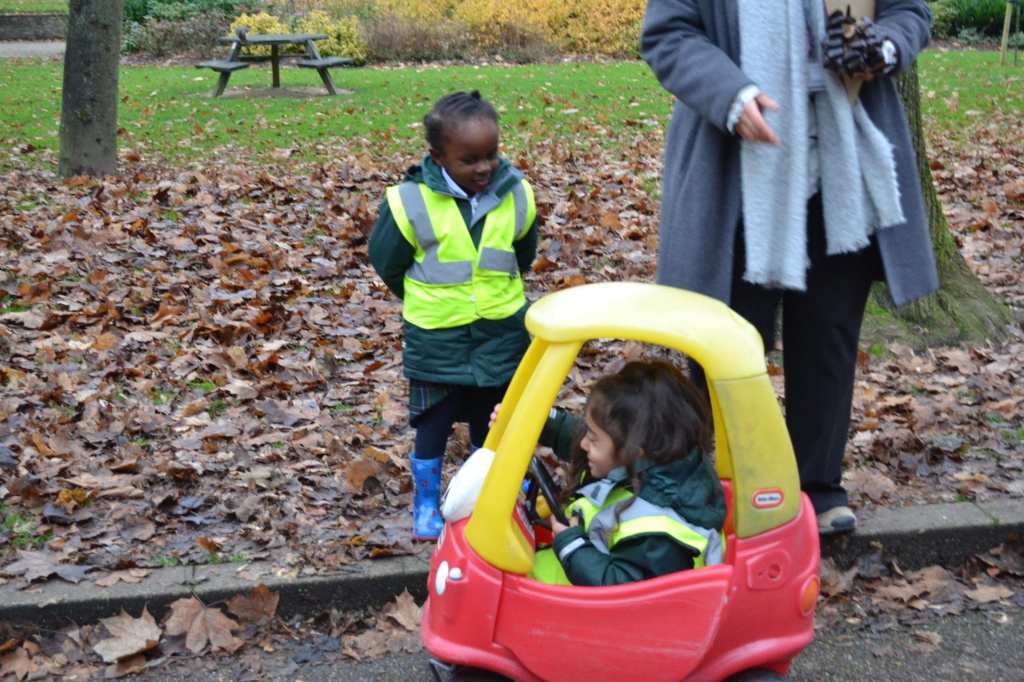 To celebrate Road Safety Week, Reception spent their Forest School session in the Arboretum on Friday learning about keeping safe when crossing roads.
The children discussed a number of scenarios and they learnt about lots of road safety features such as pelican crossings, toucan crossings, and pedestrian crossings.
Pupils also had the chance to cross a pretend road to put what they had learnt into practice. All children patiently waited by the pavement edge, looked left and right, listened for traffic and then walked safely across the road.
Miss Khaj and Mrs Dowen are pleased to report all children passed with flying colours. Well done Reception!
Published on: 25th November 2019