Reception go back in time at the Black Country Museum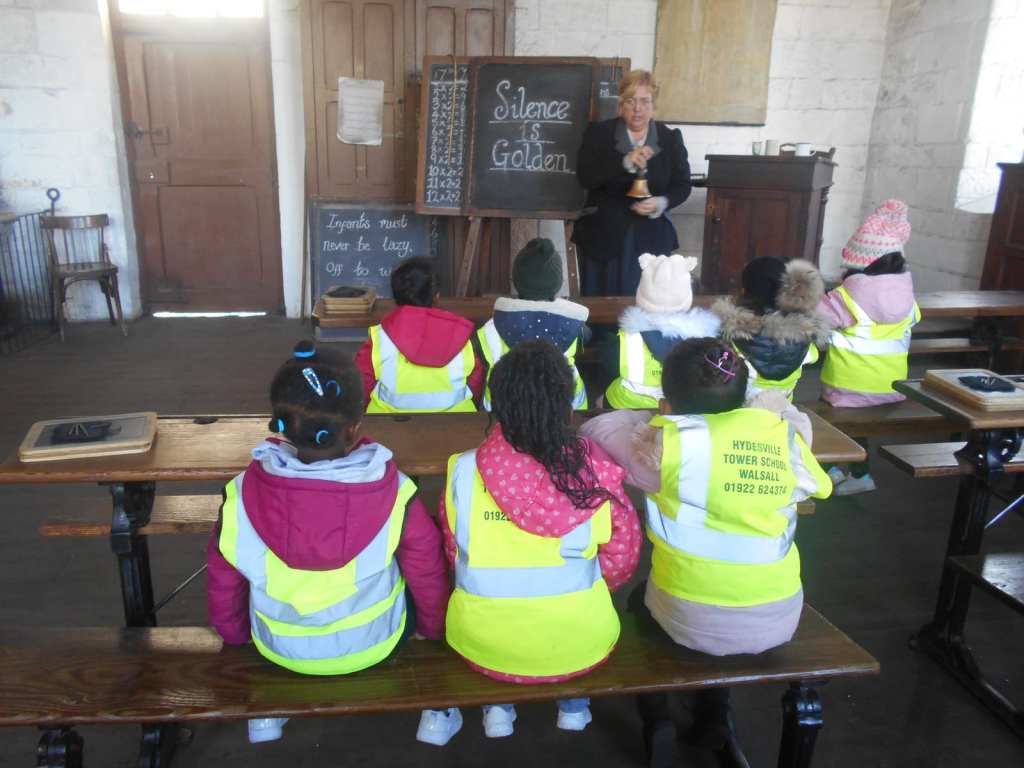 As part of their topic work about 'Transport', Reception took a step back in time at the Black Country Living Museum.
The children – and staff – had a great day, travelling on buses, trolley buses and barges and they also saw and discussed carts, bicycles, fire-engines and cars from a bygone age. The children also enjoyed a short comedy film in the cinema, and visited a Victorian house and general store. They even experienced a Victorian school lesson, where someone received the cane for poor behaviour (unfortunately, we are not permitted to divulge any names as to who misbehaved but we can reassure you it wasn't Mr Honey!).  A great day was had by all.
Published on: 18th October 2019