More winning artwork for Hydesville pupils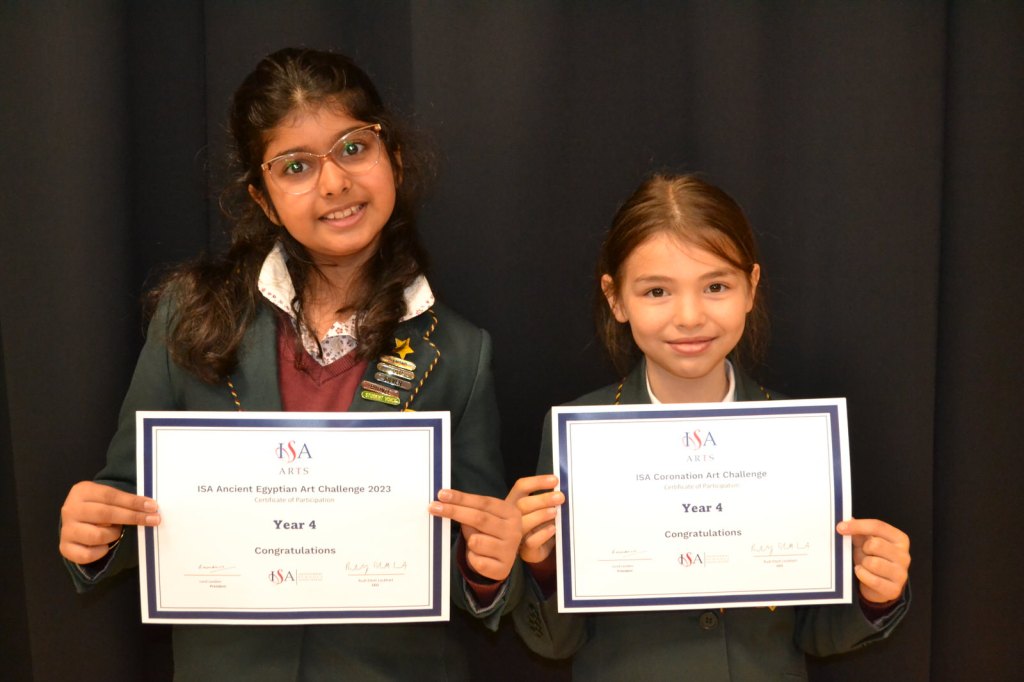 Hydesville pupils' accomplishments in the field of art and design have continued this week.
Mrs Shaw has been blown away with Hargun in Y10's amazing biro drawings for her 'identity' project, whilst Prep School pupils have received news of success in a recent Independent Schools' Association (ISA) art competition. Year 4 and Year 5 received certificates for their Coronation Art entries, whilst Year 4 were recognised for their Coronation Art and their Egyptian Art submissions.
Pictured here are representatives from Years 3 – 5, however, all the children in these year groups are to be congratulated for producing such excellent artwork! Well done to you all.
Published on: 12th May 2023