Match report: Y9 foortball v Highclare School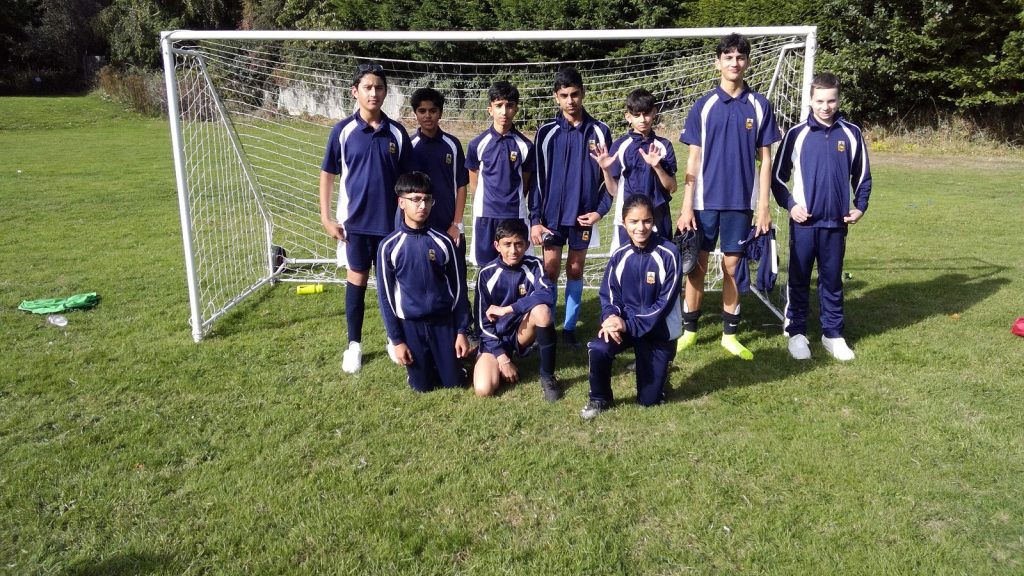 Our after school sports fixtures have been keeping pupils busy this term! The Year 9 football team took on Highclare School most recently. Despite losing 5-3, Hydesville put on a strong performance. PE coach, Mr Thorne, gave us his match report:
"Hydesville took an early lead by a goal from Ibby. Highclare responded with a quick equaliser to make it 1-1. Just before half time, after some brilliant play from Harveen, Hydesville took the lead again after Harveen crossed the ball to Ibby Khan to make it 2-1.
"The weather conditions were very windy which made for a difficult second half where Hydesville struggled to control the game. Highclare played well in the second half and went 5-2 up within ten minutes into the second half. Hydesville didn't drop their heads and managed to get a goal back after some good play and a well taken goal from Simran.
"Player of the Match was Harveen for her assist for the goal, her passing and her overall play."
Published on: 15th November 2022