Let's Go Lego!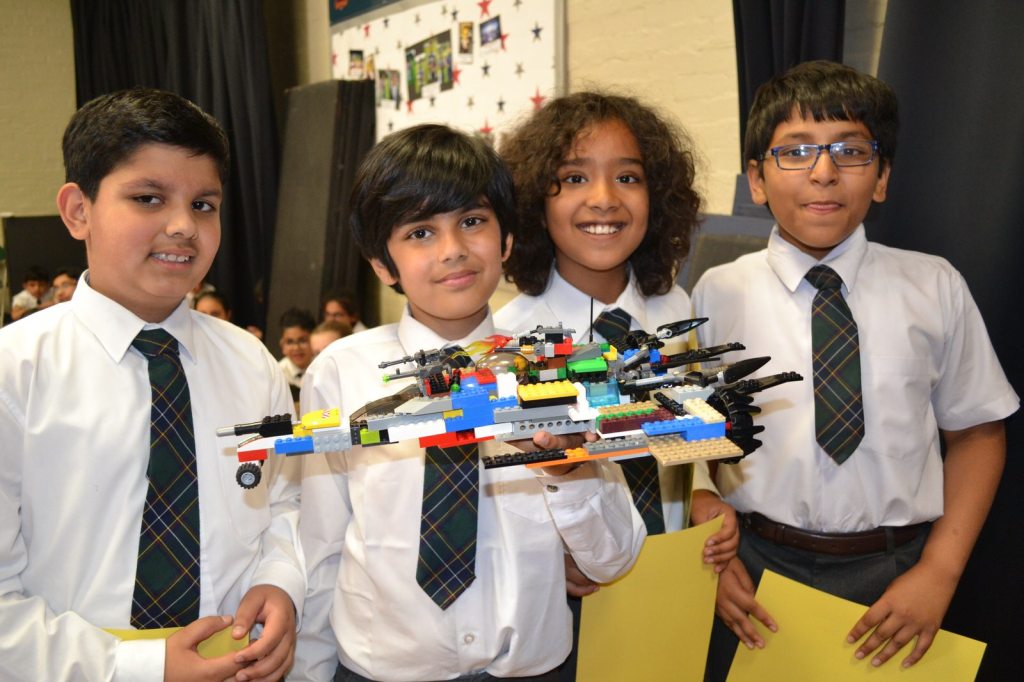 This term, the Pupil Voice representatives organised a special event for all of the Prep school children to participate in.This is the first time that 'Let's Go Lego!' has been held and it was a roaring success.
Teams of between two and four children were invited to bring up to 500 pieces of Lego and they were then given 1 hour to create an original design. The finished pieces were then presented to the judges who awarded marks for the design, build quality, creativity, imagination and team work.
The judges commented on how difficult it was to select winners from all the brilliant entries, but finally three teams were chosen. In third place was 'Team Two' (Adam and Viren), second place went to team 'Rock You' (Isabelle, Marcylena, Simrun and Zaynab) and the winners were team 'LM' (Rohan, Ethan, Abdullah and Jag).
A huge well done to everyone that took part.
Published on: 11th July 2017