Learning about allergens & intolerances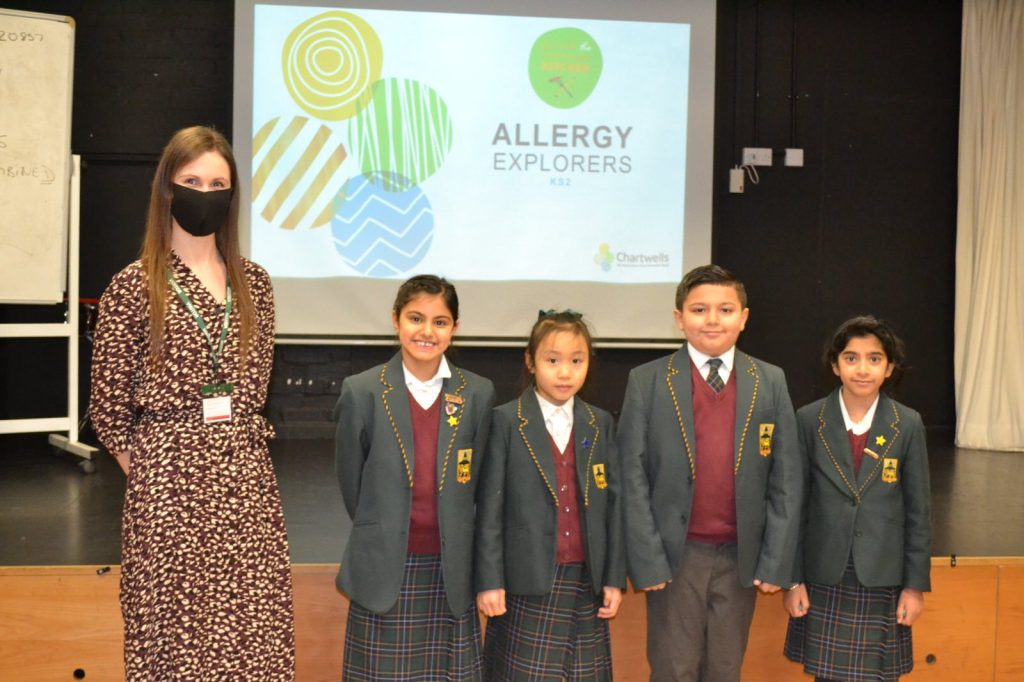 Thank you to Clare Megeney, nutritionist from our catering provider, Chartwells Independent, for visiting Hydesville today to hold a number of interactive workshops with pupils in Years 1 – 6 about allergens and intolerances.
In the #Hydesvillefamily we have some pupils who have allergies and intolerances so it is really important to think and act carefully if they have friends of family with one.
During the workshops pupils learnt about the difference between allergies and intolerances, where allergens are in food and how we keep everyone safe.
They also conducted a science experiment showing the effect of cross-contamination, before creating a menus in groups for a 'guest' with allergies.
The workshop helped raise awareness of allergens and intolerances and children came away with lots of important messages, and will be sure to wash their hands before eating, not to touch their friend's food and to look after their class mates and get help if needed.
Published on: 18th January 2022