Hydesville Tower Senior School presents Alice in Wonderland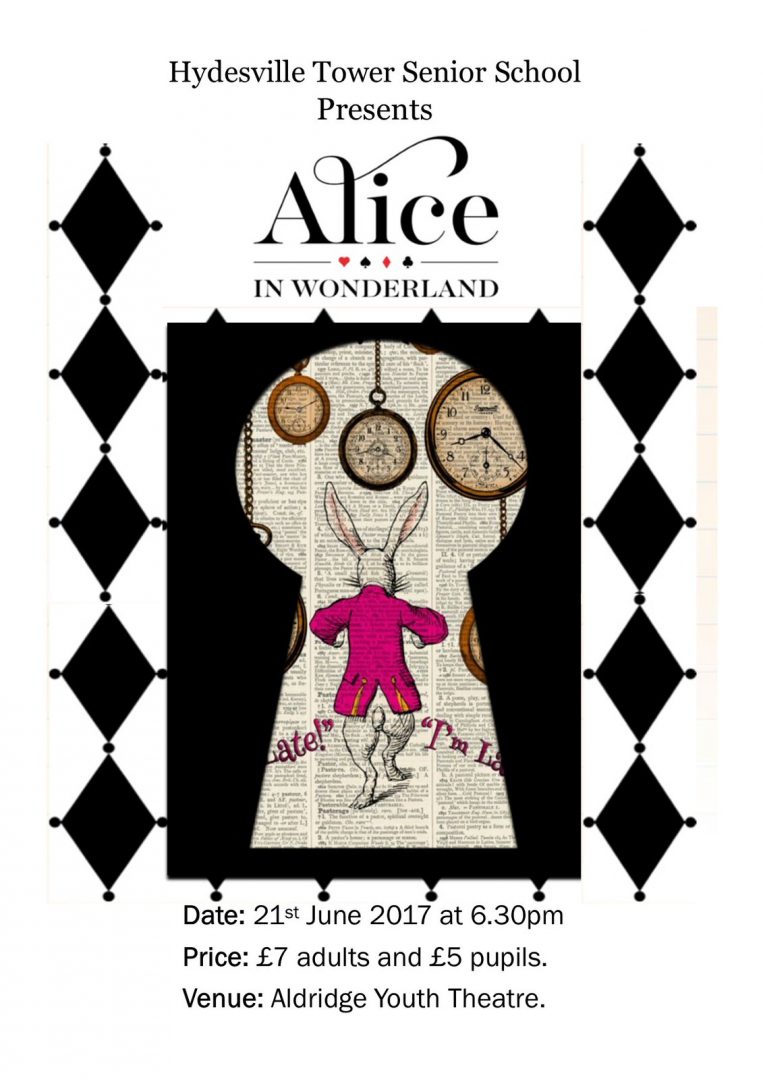 A cast of 17 Senior School pupils are adding the finishing touches to its production of Alice in Wonderland by Lewis Carroll.
The cast of pupils, drawn from years 7 to 10, have worked tirelessly to produce what promises to be an incredible theatrical production.  The cast has mastered the characterisation necessary to perform parts as diverse as Alice, the White Rabbit and the Queen of Hearts, among many others.
The production will be performed at 6.30pm at Aldridge Youth Theatre on Wednesday 21st June.
Miss Nijjar, Head of Senior School, said: "We are waiting with baited breath to see the production.   I am extremely proud of the cast, drawn from the most talented pupils across the entire Senior School and they have embraced the opportunity for madness and mayhem with vigour.  Audiences would be as mad as a hatter to miss it!"
Tickets are available from the School Office, priced at £7 for adults and £5 for children.
Published on: 12th June 2017