Hydesville Tower School students celebrate wonderful GCSE achievements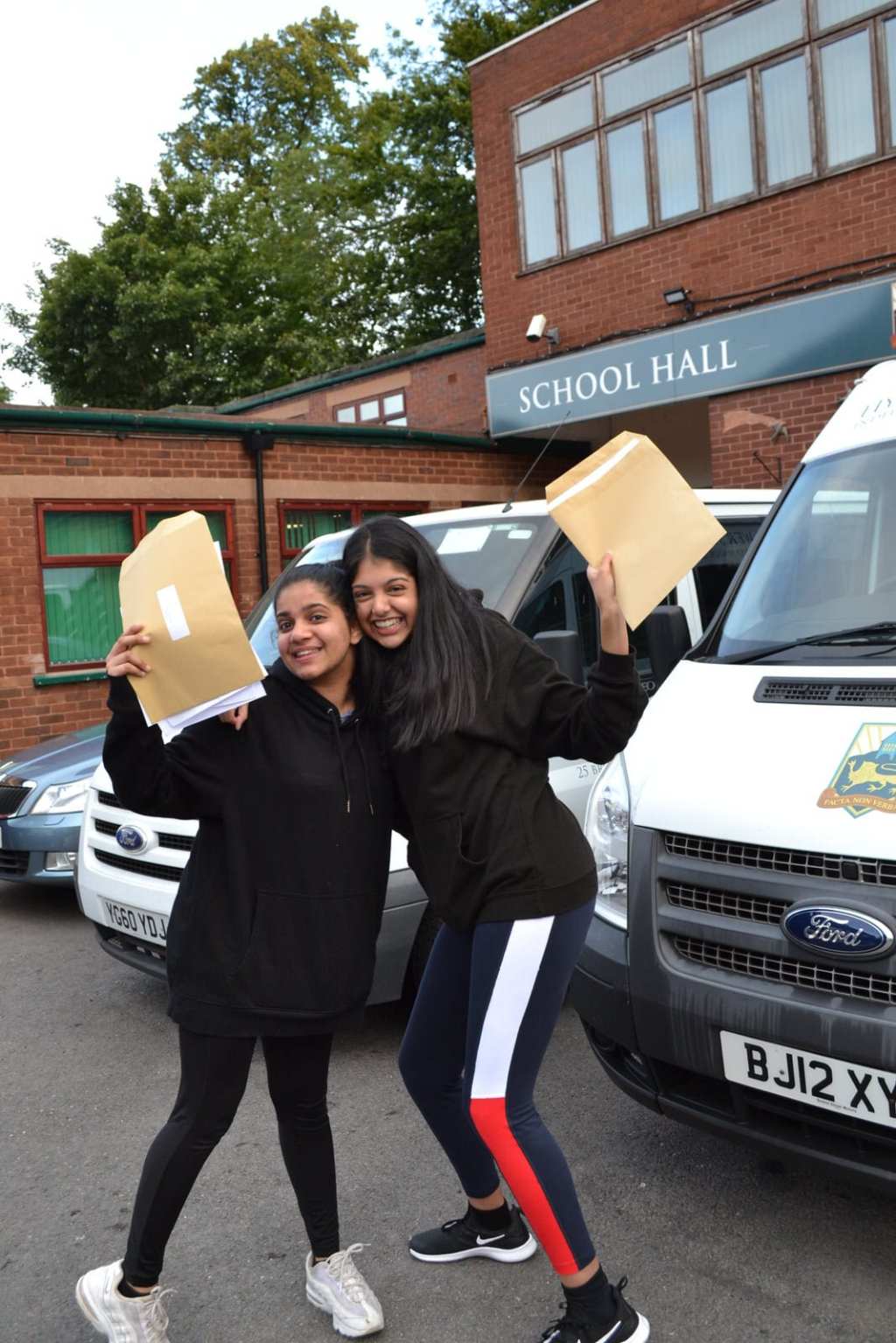 Pupils from Hydesville Tower School in Walsall are celebrating excellent GCSE results today, with 98% of all papers taken achieving a "good pass" or better at the new Grade 4+.  The national average was 67%.
Most impressively, 44% (compared to the national average of 20.6%) of exam grades at Hydesville were awarded at Grade 7 or above with half the cohort securing 5 or more GCSEs at Grades 7-9 – the previous A grade equivalent. Over a fifth of all exams were awarded Grades 8 or 9, the latter being the equivalent of an A** to show exceptional performance.
Results in specific subject areas were exceptional.  In Science, 55% (compared to the national average of 42.3%) of grades were 7 or above in Biology, 72% (the national average was 43.9%) were Grade 7 and above in Chemistry, with 18% (compared to 13% nationally) at Grade 9, and 73% (43.8% nationally) achieved Grade 7 and above in Physics.
In addition, an outstanding 100% of History grades were Grade 8 and above and over 84% achieved a "strong pass" at Grade 5+ in English Language.
All of the Year 11 cohort at Hydesville are to be congratulated for a superb set of results.  In particular, Karn, Tyler and Zara each collected a large number of the highest grades – 8s and 9s.
Miss Lauren Jenkins, Head of Senior School, remarked: "This has been a group of children that we have enjoyed nurturing over the past five years. The measure of their achievements is evident in their value-added scores, with a sizeable increase on each child's potential from starting with us.  As a year group, they have offered a great deal in the classroom and in the various extra-curricular activities available."
Hydesville Tower School, situated on Broadway North in Walsall, is proudly non-selective and is fully committed to helping pupils achieve the very best results possible.
Mr Warren Honey, Headmaster, said: "It is a pleasure to celebrate with our staff and pupils who have worked so hard to achieve these results. My congratulations go to all of our GCSE pupils and I wish them every success as they take their next steps into post-16 education and beyond. These results provide a clear indication that the personalised approach taken at Hydesville gives every child the opportunity to flourish and fulfil their potential."
For those wishing to find out more about Hydesville, please visit the School's Open Morning between 10:00 am and 12:00 midday on Saturday, 5th October 2019.  Call 01922 624374 or see hydesville.cognita.network for details and to register attendance.
Published on: 22nd August 2019