Hydesville pupils set Apprentice challenge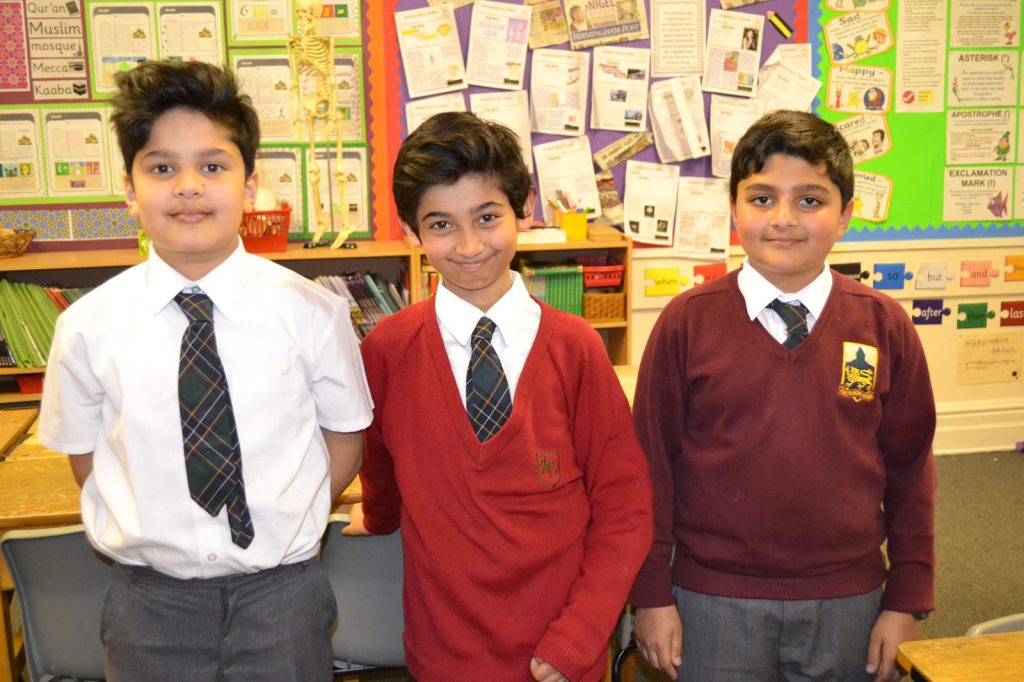 Pupils in Year 6 rose to the Hydesville Challenge of becoming young entrepreneurs and came up with a number of business ideas that even Lord Alan Sugar would be proud of.
The  group were given £1 and asked to set up a mini enterprises over the Easter holidays in a challenge designed to give the youngsters an insight into business and teach them innovation, creativity and teamwork.
The pupils reported back their business ideas to a panel of teachers, who were delighted that many returned with lots of profit and presentations that showed their business savvy ideas.
Congratulations to 11 year-old Daanish Ahmed who was crowned 'Entrepreneur of the Year' with his business called 'Sticky Hamster' which ran a games event for people.  Runners up were Eesa Khan and Kamren Mistry.
Daanish said: "I really enjoy taking on new challenges so was excited to get stuck into my business idea.  I wanted to come up with something but different so I designed posters and flyers and invited my friends to come to my house during the Easter holidays and take part in a games day.  I charged people to come along and gave them refreshments and we had a fun day playing lots of different games.  I was really pleased that I managed to make £85 from the event and everyone enjoyed the day so much that I might do it again in the Summer holidays!
The Apprentice project forms part of a wider 'Hydesville Challenge' programme designed to stimulate Year 6 pupils, increase their maturity and help prepare them for moves to senior schools.  The pupils take part in a range of events during the summer term, including outward bound exercises, charity projects and an expedition to Beaudesert on Cannock Chase.  To find out more about the Hydesville Challenge see here –  http://www.hydesville.com/school-life/the-hydesville-challenge/
Published on: 28th April 2016