Holocaust Memorial Day 2021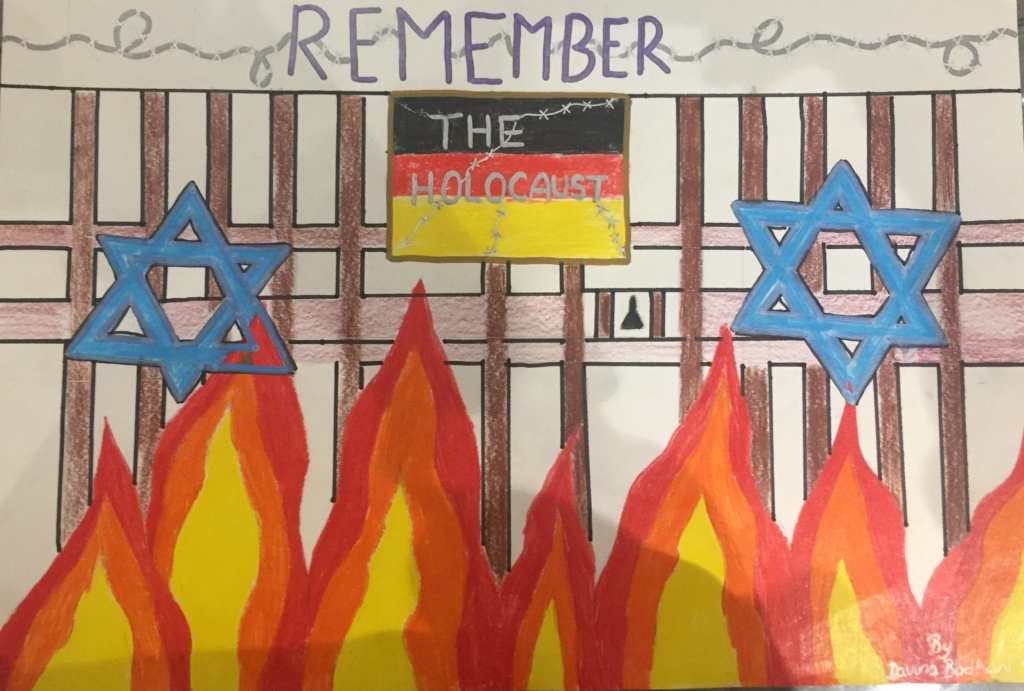 Every year as a school community we come together to contemplate and commemorate those who endured genocide and honour the survivors and all those whose lives were changed beyond recognition during the Holocaust.
Today, on Holocaust Memorial Day, we remember the six million Jews murdered during the Holocaust, alongside the millions of other people killed under Nazi Persecution and in genocides that followed in Cambodia, Rwanda, Bosnia and Darfur. This day also marks the anniversary of the liberation of Auschwitz-Birkenau, the largest Nazi death camp.
The #Hydesvillefamily comes together to learn more about the past and take action to create a safer future.
At 8pm, get ready to Light the Darkness with us by safely putting them in your windows to:
Remember those who were murdered for who they were
Stand against prejudice and hatred today
Miss Thorne, Head of History, has received some lovely work from pupils.  In particular, she would like to share the commemorative work produced by Asiya, Davina, Jasmeen in Year 9.
In their History lessons, Year 9 have been studying Nazi persecution of the Jews in the 1930s, experiences in the concentration camps, the diary of Anne Frank and how Oscar Schindler tried to help the Jews. Pupils were encouraged to reflect on this learning through creating a piece of work to reflect on Holocaust Memorial Day.
#HolocaustMemorialDay #LightTheDarkness #Hydesvillefamily
Published on: 27th January 2021