Hockey's coming home!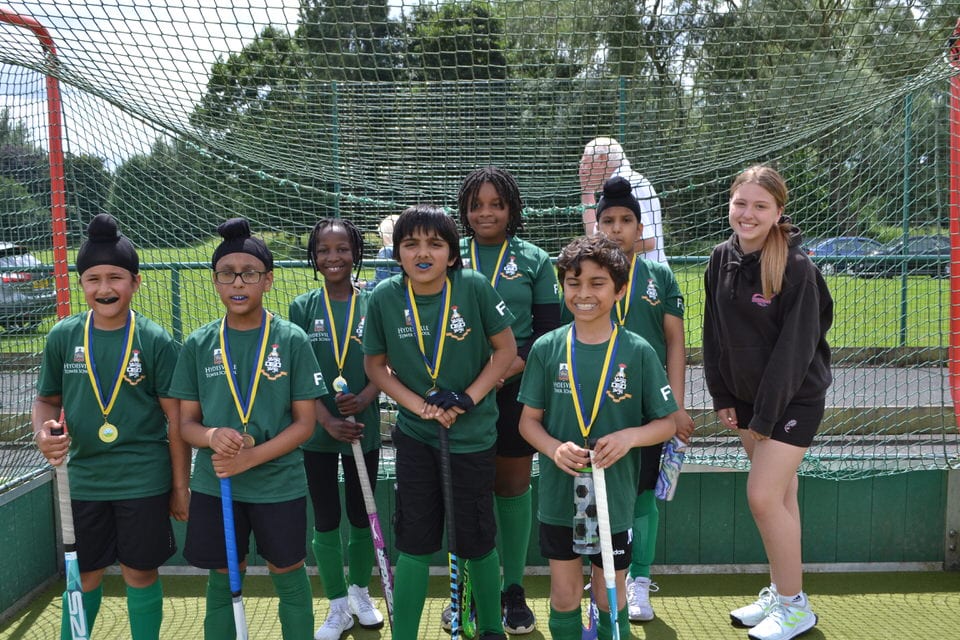 Football may not be coming home (for now) but hockey certainly is!
A huge well done to our Prep School pupils who represented Wednesbury Hockey Club in the under 8 and under 10 team at the summer hockey festival held at Willenhall E-Act Academy on Sunday.
Not only did our pupils do us proud, they were in the winning team in each year group!
More than 100 junior hockey players took part in the festival, representing clubs from across the West Midlands.
In the Wednesbury HC under 8s team, Tianna-Rose (Y2) and Yusuf (Y3) won their event, with Tianna-Rose scoring four of the six Wednesbury goals.
Tamika in Year 4 and Year 5 pupils, Avaran, Karanveer, Jasveer, Saqqara, Hashmeet and Adam played in Wednesbury's under 10s team and also won their event.  Whilst Georgia in Year 9 did a great job as one of the festival's umpires.
Wednesbury's team coach, Eddie Johnson, said "It was great to see the children come together and put into practice all they have been learning in after-school hockey sessions. Also, a huge thank you to Hydesville for sponsoring today's tournament and for supporting the next generation of hockey superstars!"
Great work, Team Hydesville, well done you to all!
Published on: 14th July 2021