GCSE success for pupils at Hydesville Tower School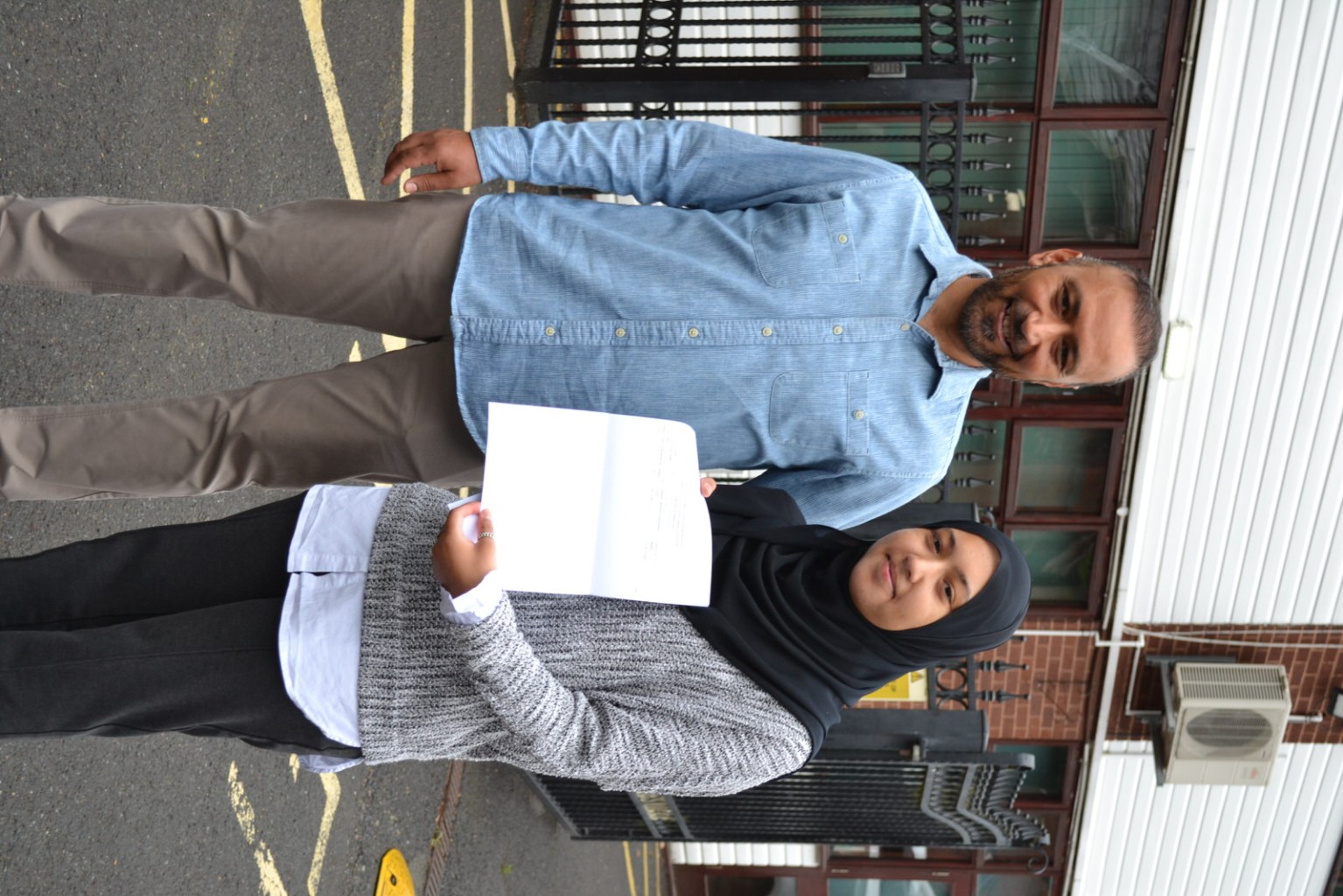 Pupils from Hydesville Tower School in Walsall are celebrating excellent GCSE results today, with half of all grades at a grade 7 to 9 (the equivalent of A/A*/A**).
Success this year has been even more poignant for pupils due to the significant time of disruption to their studies due to the COVID-19 pandemic.  As the first group for three years to sit examinations, they went into the summer knowing that grade boundaries would be more stringent than 2020 and 2021.
Headmaster, Mr Warren Honey, said: "We are delighted with the achievements of our pupils. They have worked hard throughout their time at Hydesville and in particular, showed tremendous tenacity in dealing with the lockdowns and periods of self-isolation. These GCSE grades are a fitting reward for all their efforts and given the rigorous exam process they went through, I know they will feel they have earned these results. Celebrating with them today is a pleasure and we know they will move on to huge success."
The tumultuous school year didn't stop Hydesville pupils excelling and results in specific subject areas this year were exceptional.
90% of pupils scored Grade 8 or 9 in Religious Studies, and there were high levels of success in Chemistry, French, Maths, and Physics, where the significant majority of pupils secured grade 7 or above. As well as the outstanding quality of scores, the value added measures representing the improvements made since joining the school show that every pupil has gained significantly by being at Hydesville.
Mr Saqub Sheikh, Head of Senior School, remarked: "It is wonderful to congratulate the class of 2022 for their outstanding achievements. Their determination and resilience in dealing with these GCSE years says a great deal for the character that is developed through Hydesville. We have been proud to see how the Year 11 cohort has grown in confidence, maturity and stature as the years have passed, and wish them well for the next steps." 
Hydesville Tower School, situated on Broadway North in Walsall, is proudly non-selective and is fully committed to helping pupils achieve the very best results possible.
Mr Honey, Headmaster, added: "My heartfelt congratulations go to all of our GCSE pupils and I wish them huge success and happiness as they take their next steps into post-16 education and beyond. They have formed such a strong partnership with their teachers, who are passionate about their subjects and care about each child. These results show clearly that the individualised approach taken at Hydesville gives everyone the opportunity to flourish and fulfil their potential."
For those wishing to find out more about Hydesville, please visit the School's website: www.hydesville.com to find out about forthcoming open events.  Alternatively, contact the Admissions Team on 01922 624374 or email info@hydesville.com
Published on: 25th August 2022