Gangster musical takes to the stage at Aldridge Youth Theatre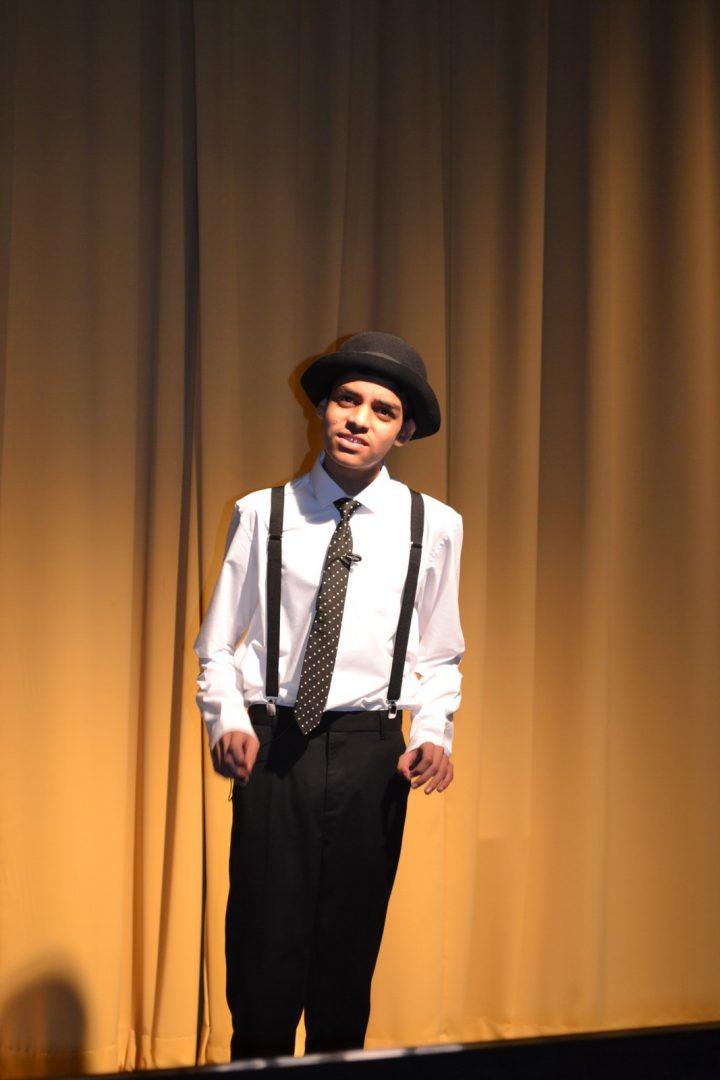 The Senior School musical theatre club took to the stage last night to perform the gangster smash hit Bugsy Malone.
Performed to a packed audience at Aldridge Youth Theatre, the pupils put on a show to remember!
Set in Prohibition-era New York with rival gangsters Fat Sam (Rory) and Dandy Dan (Jasmine) at loggerheads, Bugsy Malone sees custard pies fly and Dan's destructive 'splurge guns' wreak havoc. Bugsy, a penniless ex-boxer (Adi) and all round nice guy, falls for Blousey Brown (Eve), an aspiring singer.
Miss Waite, Head of Drama, and Miss Kingston, Head of Music, directed and produced the show.  Miss Waite said: "A huge well done to everyone involved.  The pupils put in lots of effort and were committed to making the show a success.
"It is a lot of fun for all those who take part but also a wonderful experience within the school environment to be able to take to the stage like this. We are very proud of all the cast and crew and would also like to say thank to you to all our families and friends of the school who have supported us to ensure this show was a resounding success."
Published on: 4th October 2018