Fun in the forest for Hydesville pupils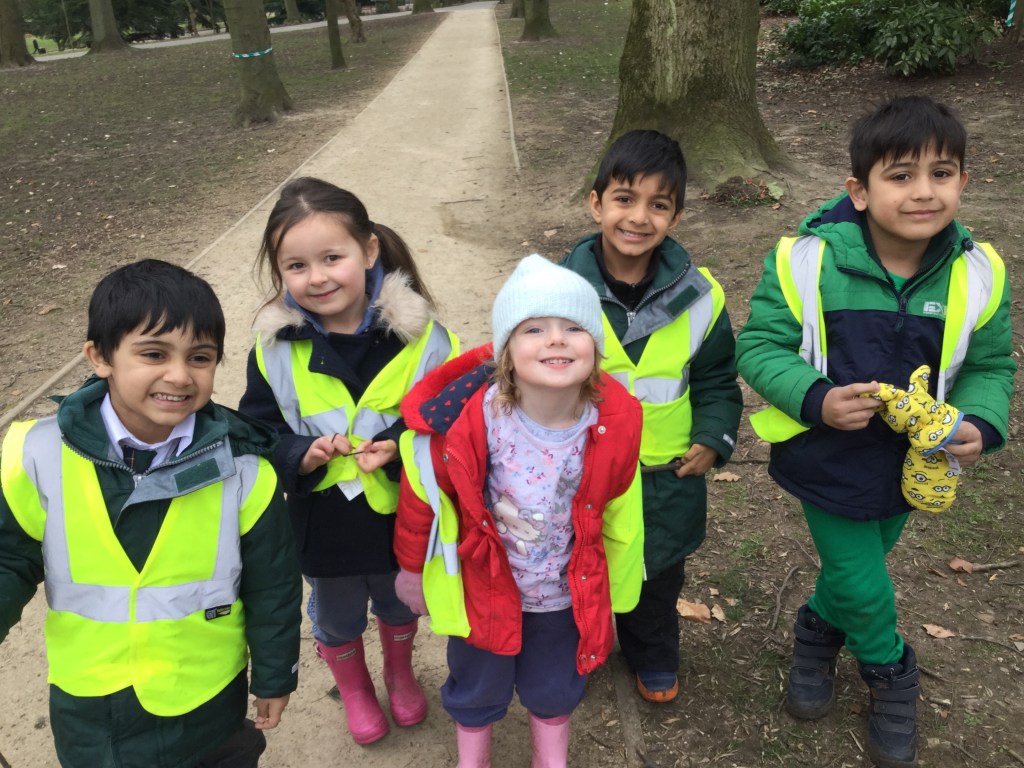 To celebrate the International Day of Forests (Monday, 21st March) children at Hydesville Tower School swapped bricks and mortar for the outdoor classroom of Walsall Arboretum for a day of outdoor learning and fun.
The children in Reception, Year 1 and Year 2 had a great time exploring the forest and finding out more about the woodland and wildlife.  Lessons started with the children being encouraged to find 'a magic key' to help them unlock the door to the forest.  Other fun activities involved making a meal for the Easter bunny. The imaginative youngsters used sticks and branches for keys and mixed bowls of flowers, grass and water to make their meals.
The day was part of a wider Forest School initiative that Hydesville actively supports.  Reception Teacher Natasha Western explains. "We are so lucky to have Walsall Arboretum literally on our doorstep so it was seemed fitting to support the national Forest School initiative.  We offer regular opportunities for our children to achieve and develop confidence and self-esteem through hands on learning experiences in our local woodland environment."
"The children (and the teachers) all had great fun celebrating the International Day of Forests and we are already planning our next Forest School lesson."
Published on: 22nd March 2016