Children's University Summer Activities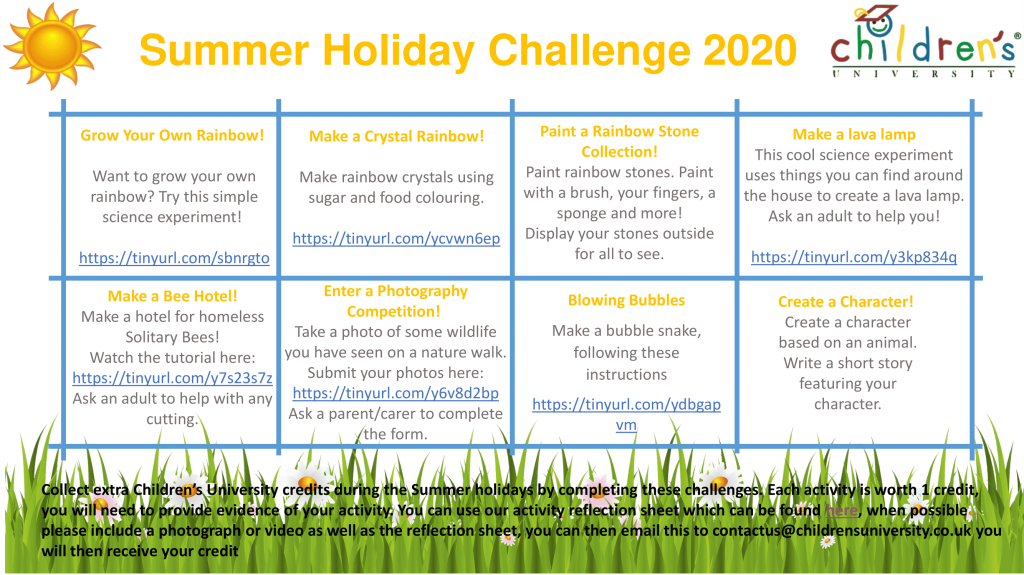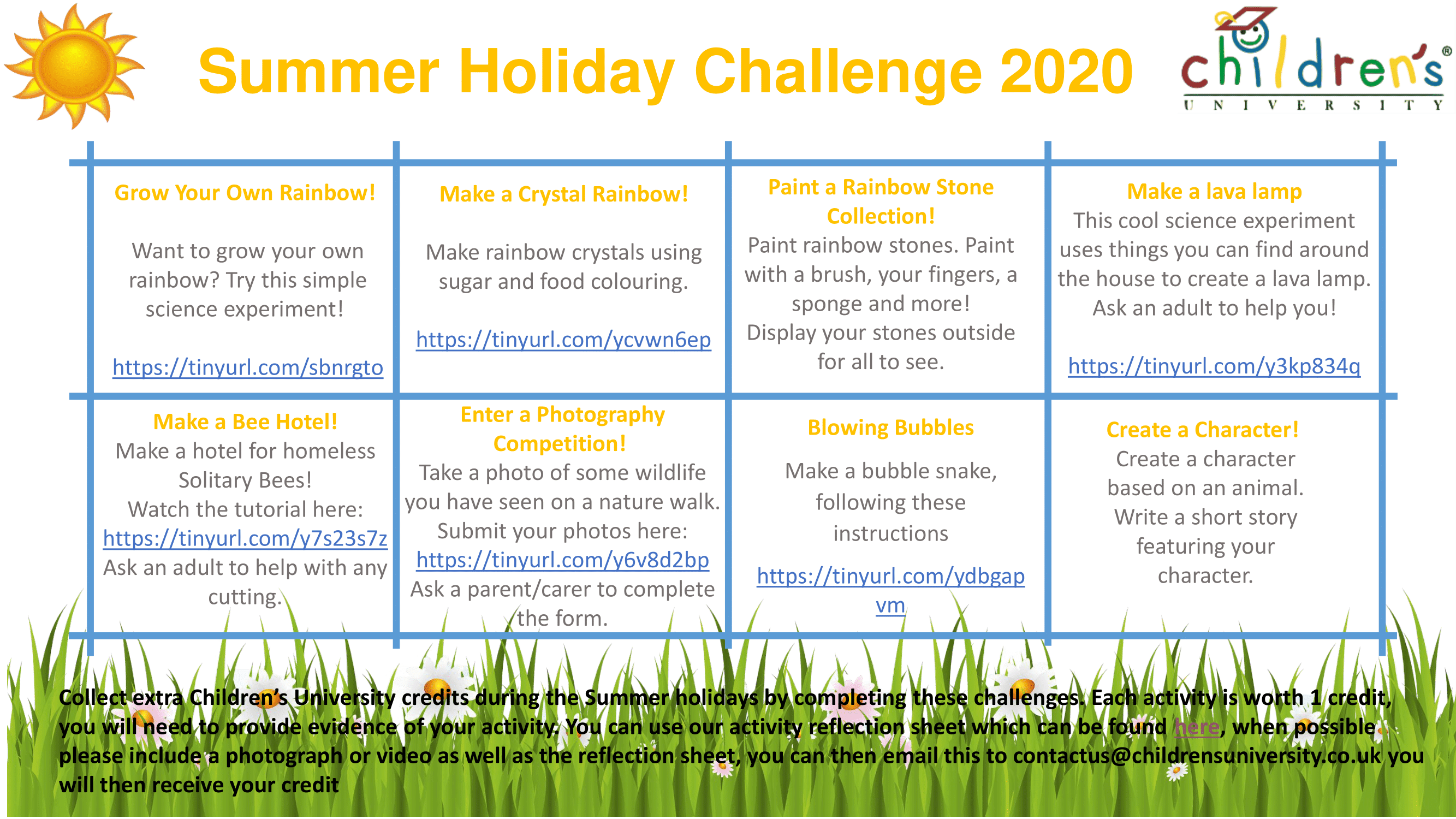 At Hydesville, we are proud to be a part of Children's University, which is a fantastic organisation that puts learning outside the classroom at the heart of what they do.
Children's University is for children in Years 3-6 and aims to raise aspirations, boost achievement and foster a love of learning so that children can make the most of their abilities and interests and so endorses the ethos of our school.
Mrs Mavi would like to share the following Summer activity plan for which pupils can claim Children's University hours.
Published on: 29th July 2020