Celebrating Hydesville's Heritage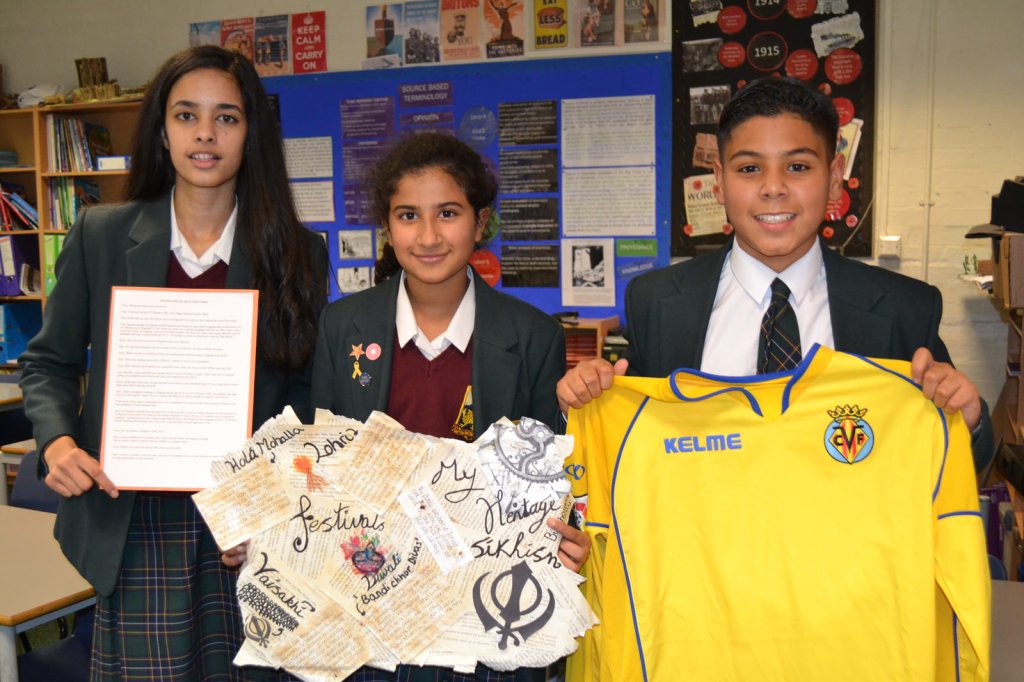 As part of our work towards the International Award, as well as to recognise Black History month, pupils in Years 7, 8 and 9 were asked to find out more about their own heritage.
Their brief was to interview their family members to find out more about their family history, culture and traditions. Pupils could then choose how to present their findings for a display in school celebrating the diverse heritage of our pupils.
The overall winner of the competition was Chanroop in Year 8 who used mixed media art to celebrate her Punjabi and Sikh heritage. Runners up included Priya in Year 9 who interviewed her grandmother, and Balvin in Year 8 who discovered more about his Portuguese and Indian heritage, as well as his uncle's professional football career.
Published on: 4th December 2018