The importance of developing character in modern education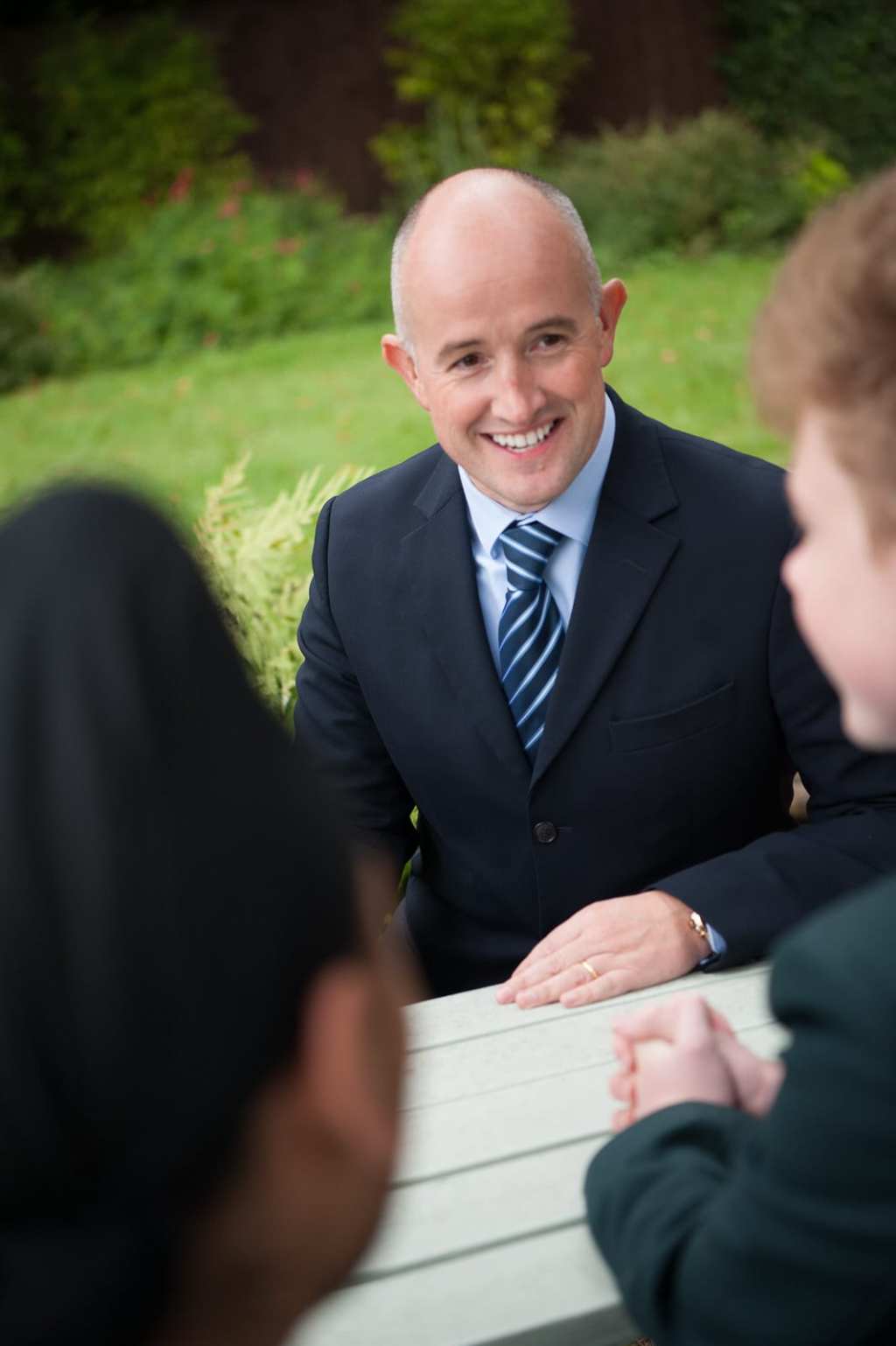 The importance of developing character in modern education by Mr Warren Honey, Headmaster.
There are many reasons why the development of character is regarded as important in modern education. It is recognised that competition is greater than ever, so people with confidence and self-assuredness will stand out more. When we think about the future, adult life is likely to be increasingly fluid and complex, so people with the adaptability and creativity to shape new paths for themselves are better able to flourish. And in a world where Artificial Intelligence may replace many of the future job roles, coping with disappointment and having the resolve to bounce back are highly valuable.
Character development in education
As part of the global Cognita family of schools, Hydesville Tower School has "Character Development" as one of the central tenets to the education we provide. Great schools develop children's character every day, in a myriad of ways that defy labelling or prescriptive timetabling: a great teacher's interactions with their pupils will be shaping their outlook and attitudes for years to come. Despite this caveat, the following is a snapshot of some of the specific ways in which the development of a child's character will occur whilst at Hydesville.
Additional benefits of learning visits and excursions
Trips and visits form an important part of a child's educational experience, allowing the opportunity to take learning and character development in to real situations and localities. We aim to have all our day visits indicated in our termly calendar and with letters to parents in advance, detailing the nature of the trip and the associated costs if parents wish their child to attend. The Heads of School consider carefully the balance of trips in any term, ensuring the educational gains are balanced out by extent of time out of school and costs to parents.
Residential trips serve a similar purpose to the day trips but by their very nature, provide increased scope for independence, team-building and resilience. Appreciating the costs that are associated with these bigger experiences, we provide our parents with a 3-year plan so they can consider what is ahead and budget accordingly. Each year, we update this plan to enable a continuing sense of the opportunities on offer.
Our Prep School has a clear, repeating structure of residential options for each year group from Year 2 upwards. Each trip builds on what happened previously and recognises the increasing age and capability of the children. Trips have previously included:
Year 2 – School Hall with a late night film followed by breakfast and a Saturday morning cinema trip
Years 3 and 4 together – 2 nights, alternating at Frank Chapman Centre one year, and Edgmond Hall the next.
Year 5 – Bushcraft residential for 3 nights.
Year 6 – Beaudesert, 4 nights camping.
The Senior School has a more varied content as differing purposes of trips arise. The itinerary being planned is on the premise that if a child were to attend all the residential trips during their time at school, they would gain a blend of UK and overseas experiences.
Enhanced enrichment activities at school
There are a number of events and initiatives that are embedded throughout the school's curriculum, enrichment and extra-curricular activities that help instil further a sense of character development in our children. Right from the Early Years, our children are involved in British Values and child-initiated events. Through Key Stage 1 and 2, pupils are engaged in a plethora of activities, such as;
All-school shows
Children's University
Hydesville Ambassadors
Pupil Voice
And in Senior School, pupils can participate in activities like the Duke of Edinburgh's Award to subject specific opportunities, such as Global Enterprise week and the chance to enter the Arts and Minds Windrush competition.
Our community support
We are fortunate at Hydesville in that we have strong support from parents and carers who also see the importance of developing character and help us to support their children, both financially and emotionally, to embrace the opportunities available to them.  A strong home-school relationship is vital in the success of developing character in our young people.
Together we help our pupils get to know themselves better and help them determine their own innate skills and motivations. The foundations laid down at our school will undoubtedly help our children when they embark in the new world after Hydesville.
To learn more about the Character Development initiatives at Hydesville Tower School why not visit us at an open day or contact us to find out more.