The following table details the safeguarding contacts within the School.
| | |
| --- | --- |
| Mrs Manjit Chand | Whole School DSL* |
| Miss Lauren Jenkins | Deputy DSL* |
| Mr Saqub Sheikh | Deputy DSL* |
| Mrs Njah Khan | Deputy DSL* |
| Miss Nina Hamilton | Deputy DSL* |
| Mrs Eleanor Kenton | Deputy DSL* |
| Mr Matthew Lawrence | Deputy DSL* |
| Mrs Elizabeth Shaw | Deputy DSL* |
| Mrs Sam Smith | Early Years DSL* |
| Mrs Laura Willis | Early Years Deputy DSL* |
*DSL stands for Designated Safeguarding Lead.
OPERATION ENCOMPASS
At Hydesville Tower School, we are working in partnership with West Midlands Police and Walsall Children's Services to identify and provide appropriate support to pupils who have experienced domestic abuse in their household; this scheme is called Operation Encompass.
A link to the Operation Encompass website is HERE.
On receipt of any information, the Designated Safeguarding Lead (Deputy Headteacher, Mrs Manjit Chand and Headmaster) will decide on the appropriate support the child requires. All information sharing and resulting actions will be undertaken in accordance with the 'Operation Encompass Joint Agency Protocol for Domestic Abuse'. We will record this information and store it in accordance with the record keeping procedures around safeguarding the wellbeing of children and young people.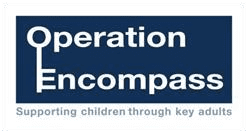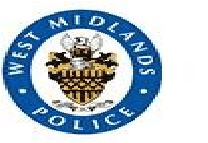 Website, Apps and social networks to be aware of:
Please click HERE to view a list of Apps, websites and social media networks that may pose a risk for our children.  These sites have been bought to our attention by our local Safeguarding Board.
Further information for parents
The following is a video which shows the NetAware app. This is an app that has been created by  the NSPCC and O2 to give information about safety on a range of popular apps. This video showcases how to use the app. This is suitable for both parents and pupils: https://www.youtube.com/watch?v=DqTv7Xs2gGY
Below is a link to a website which shows information about different websites, as well as general E-Safety information which provides useful information for parents to speak to their son/daughter (s) about: https://nationalonlinesafety.com/resources/wake-up-wednesday/
E-safety magazine #DITTO is a free online safety magazine from e-Safety Adviser Alan Mackenzie, aimed at schools, organisations and parents. The content looks at risks, issues, advice and guidance related to keeping children safe online, with a view to enjoying and learning about technology.
You can find the latest edition here.
Gaming resources for parents and carers  The UK Safer Internet Centre has published a leaflet for parents and carers providing information and advice about online gaming and how to help support children and young people to enjoy online games positively and safely.
e-Safety and online safeguarding report Children and Young People Now have published a special report on e-safety and online safeguarding for young people, covering online behaviour; perceptions of risk; duties and monitoring; sexting; and cyberbullying, as well as practice examples. Find it here.
Online safety  The UK Safer Internet Centre offers advice for families wanting to set online safety resolutions for the new year. Tips include: have an open and honest conversation; create a family agreement; look at all your accounts; use the internet together.  Find out more here: UK Safer Internet Centre blog
Advice for parents – what to do if your child sees something upsetting online Please click on this link for advice and guidance from the UK Safer Internet Centre.
Guidance from National On Line Safety for parents with children in Years 3 – 6 regarding the Roblox platform and screen addiction guidance.  Please download the below documents:
#OnlineSafetyAtHome
Parents and carers may like to access the following #OnlineSafetyAtHome pack which contains new activities for parents and carers to use at home:
Supporting children's wellbeing in relation to recent events in Ukraine
Conflict in any country can leave children and young people's mental health vulnerable. Please take a look at the information within this link to help support children's wellbeing.
Advice for all parents (Nursery to Year 11) from the Internet Watch Foundation concerning Live Streaming and how to keep your children safe on line.  Please download the document below:
Safer Internet Day
Each year Hydesville joined schools and youth organisations across the UK celebrates Safer Internet Day. Safer Internet Day is a global campaign to promote the safe and responsible use of technology, which calls on young people, parents, carers, teachers, social workers, law enforcement, companies, policymakers, and more to join together in helping to create a better internet.
Using the internet safely and positively is a key message that we promote in Hydesville Tower School, and celebrating Safer Internet Day is a great opportunity for us to re-emphasise the online safety messages we deliver throughout the year.
We would be delighted if you could join us in celebrating the day by continuing the conversation at home. To help you with this, you may be interested in downloading the free Safer Internet Day Education Pack for Parents and Carers which is available at: saferinternet.org.uk/sid-parents.
There are also top tips, a quiz and films which you can use at home with your child. Some other resources which you may find helpful in supporting your child online are:
Please do remember that if you need any further help or guidance in relation to Internet Safety, we are always here to help.
We believe that we can enhance online protection with the support of parents. Monitoring your child's internet, gaming or phone usage can significantly improve safety. Changing private settings and being aware of age-appropriate content can also add further protection for your child.
To support you with online safety at home, we have prepared and listed several resources that you may find useful:
https://www.nspcc.org.uk/keeping-children-safe/online-safety/talking-child-online-safety
https://parentzone.org.uk/advice/parent-guides
https://www.childnet.com/resources/parent-and-carer-toolkit/
https://www.internetmatters.org/?gclid=EAIaIQobChMIktuA5LWK2wIVRYXVCh2afg2aEAAYASAAEgIJ5vD_BwE
Parents may like to take part in this fun quiz with their children: Find the Fake 
Support for parents regarding popular apps
As part of our continued duty to keeping children safe online, we would like to share a range of parental guides for some popular apps.
 We appreciate that these guides may not be relevant at this stage with your child but wanted to reassure you that we take our responsibility to all children very seriously in this regard.