New School prayers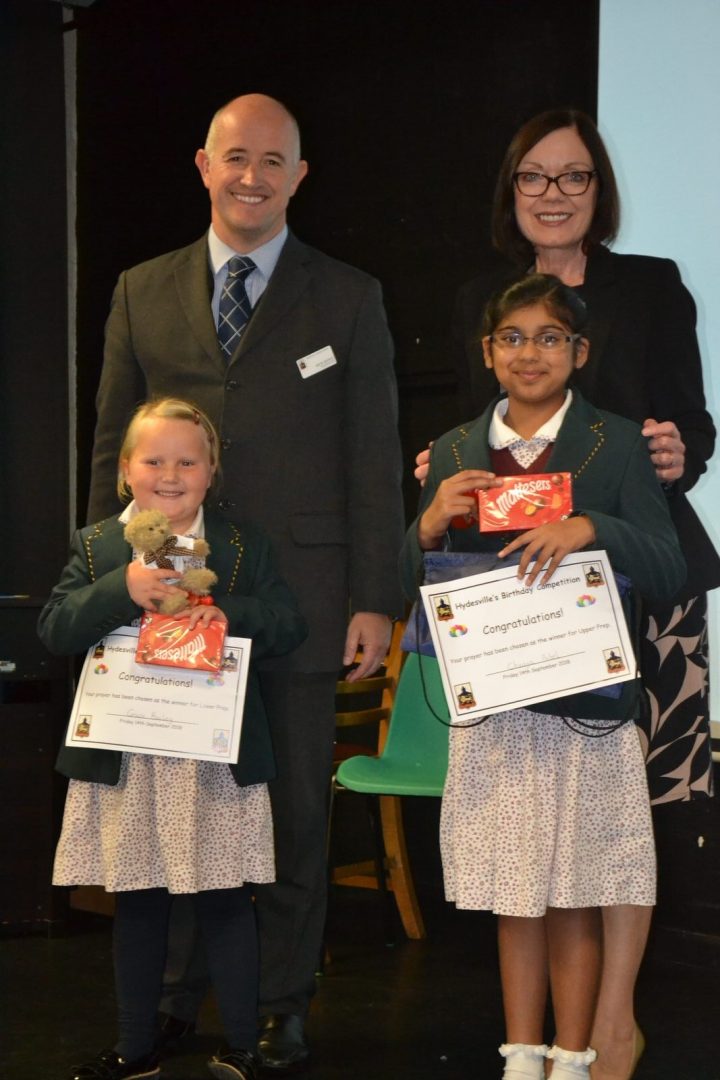 We are delighted to announce the winners of the Hydesville birthday prayer competition.
Teachers were very impressed with the standard of entries, with two in particular standing out.  Congratulations to Grace in Year 1 for winning the Lower Prep category, and to Chaaya in Year 5 for winning the Upper Prep category.  We will be saying these new prayers in School assemblies this year.  We hope you enjoy them:
Grace – Y1
Dear Jesus
As I start a brand new day,
Watch me work and watch me play.
As I learn to read and write,
I know I'm never out of sight.
Thank you Jesus for your care,
I hope you like my little prayer.
Amen.
Chaaya – Y5
On this final day of the week, we thank you for our school, the staff and our friends.
And for us all being part of another exciting week at school.
Continue to look over our lovely teachers and those others that help us at school.
Guide them through peace in moments of stress and let them share their knowledge with gentled patience to understand each child.
Always teaching us to speak the truth and have eager minds to learn with strength and confidence.
Please bless our school community by looking over all the staff and creating a good relationship between school, friends and family.
This is so that all can continue to learn and grow together next week and many weeks to come.
Amen.
Published on: 21st September 2018