Yum, yum, in my tum!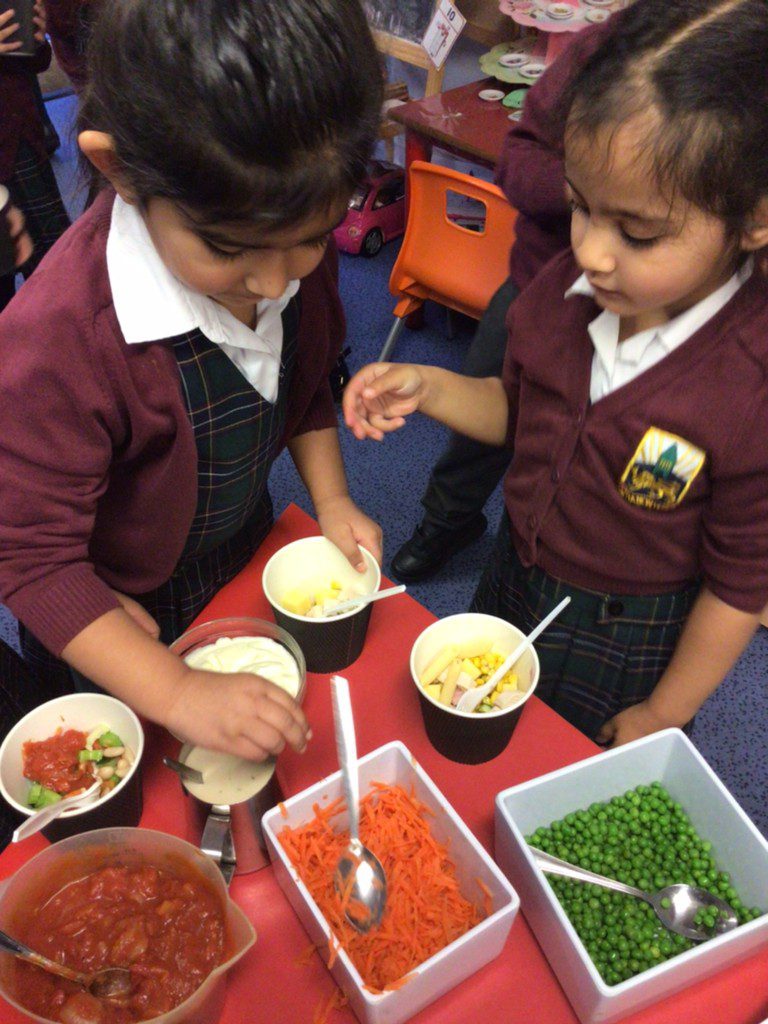 Today our youngest children in Hydesville Nursery learned about the importance of a balanced diet in a healthy food workshop where they made crunchy rainbow pasta salad.
The activity began by a group discussion about the importance of hygiene and how it contributes to being healthy. So off the children went to wash their hands before handling the food items.
Following this, children were able to make their own food choices, knowing which food items they could eat, their likes and dislikes.
They talked about the colours of the rainbow and what colours were in their salad and they also sang the rainbow song.
They are all looking forward to eating their salad later during afternoon snack time. Yum yum!
Published on: 2nd December 2021