Year 8 visit Jewish Synagogue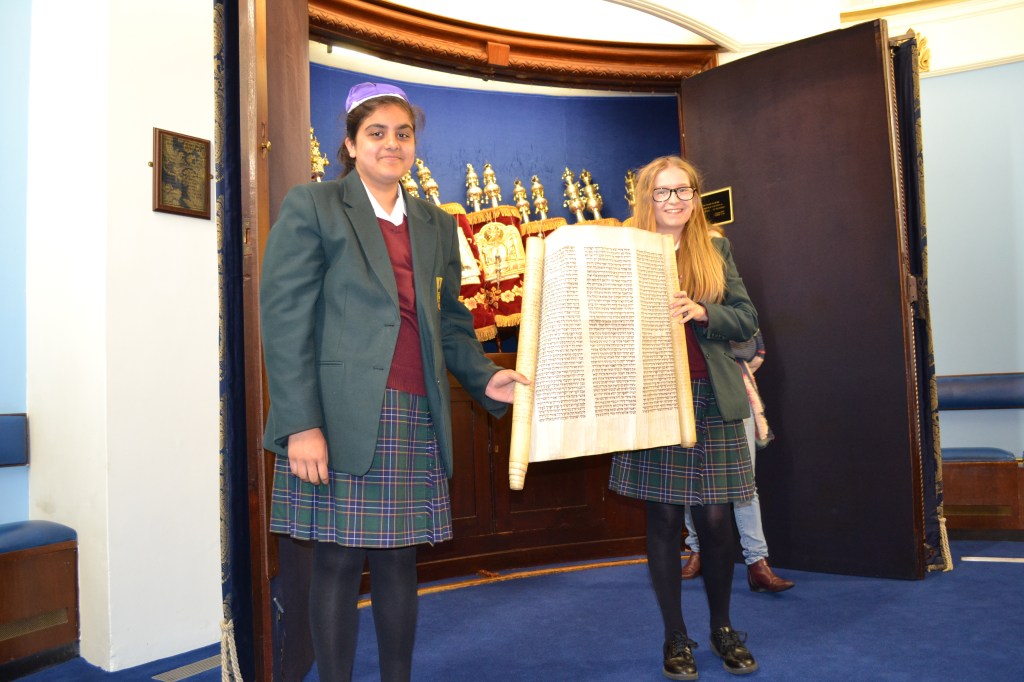 Year 8 enjoyed an interesting trip to the beautiful Hebrew Orthodox synagogue in Birmingham yesterday.
The class is currently studying Judaism so the visit helped aid their understanding of Jewish worship and culture. They were given a general introduction to the Synagogue, Jewish traditions and customs. They were also able to see for themselves what 'living Judaism' is like, to help increase their knowledge.
The Jewish tour guide explained to the pupils about religious practices and they were even able to dress up in traditional Jewish clothing, including a kippah (skullcap) and a tallith (shawl).
The visit began in the children's synagogue where the group learnt about what it's like to be a child practising Judaism. When they moved onto the main synagogue they were blown away by the impressive big arc, and were able to see torah scrolls and learn more about Jewish festivals.
Published on: 12th May 2016