Year 6 walk the valleys of Dovedale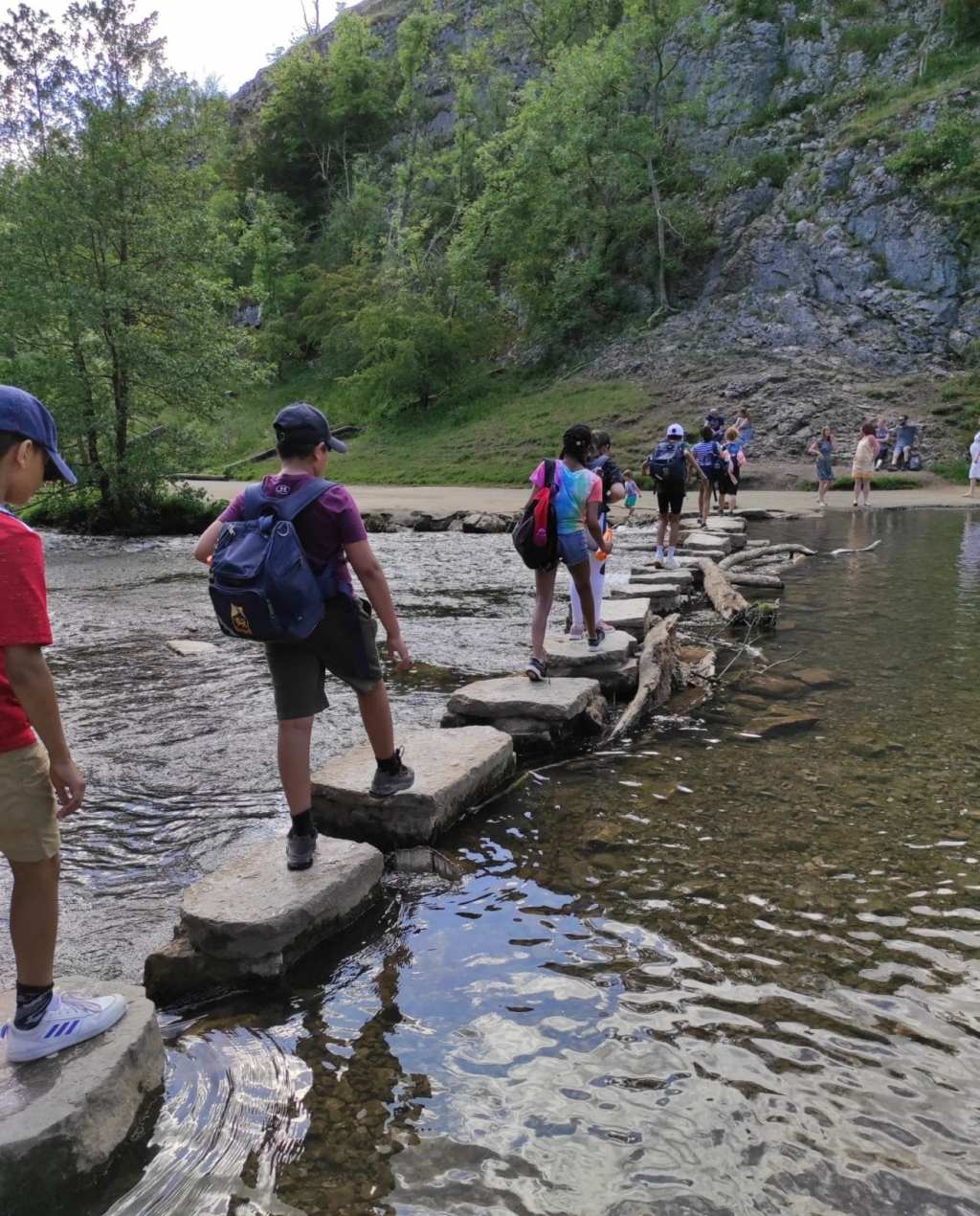 Following an action-packed Hydesville Challenge Day at Dovedale, here is what Mr Burnham and Miss Bowdige had to report this morning…
"A wonderful day for a walk!
"Year 6 took part in the 'expedition' part of their Hydesville Challenge yesterday walking along the Dove Valley. After much preparation, we woke up to a beautiful summer's day and the children put aside their waterproofs in favour of sun cream and caps. We began in the beautiful village of Hartington, famous for its delicious cheese and walked at a comfortable pace, trying to avoid cowpats and flies to much hilarity. Eventually, reaching the river, the children were in awe of the stunning, steep valley sides and blue skies overhead. It was a moment when the pupils could really appreciate the beauty of their natural surroundings. We were greeted by other walkers and the children were polite and gracious as we were told about dogs and educated about Rosa Parks along the way. In search of shade, we traipsed on but had to settle on a small patch of grass in the sun for lunchtime. Sandwiches and vegan brownies were devoured, and the promise of an ice cream encouraged the children to leave their sunny spot to continue down the valley towards Ilam.
"As we approached Milldale we took a well-earned break, stopping for refreshments and ablutions. Candyfloss ice cream was the favourite, but Mr Burnham and I enjoyed the rocky road! By this time the children realised why it's called the Hydesville Challenge as their legs were tired and we still had a couple of miles to go. One final push in a shadier part of the valley saw us reach Ilam. The children were super excited to reach the stepping stones and have a paddle. Some even managed full submersion in the water which was only ankle deep!
"To end, our carriage awaited, and we headed back to school. Happy but tired, the children played cards and nattered about their day, regaling their favourite part which of course was the ice cream!
"We are very proud of their achievement. Well done Year 6!"
Published on: 17th June 2021