Year 6 beome Power Medics!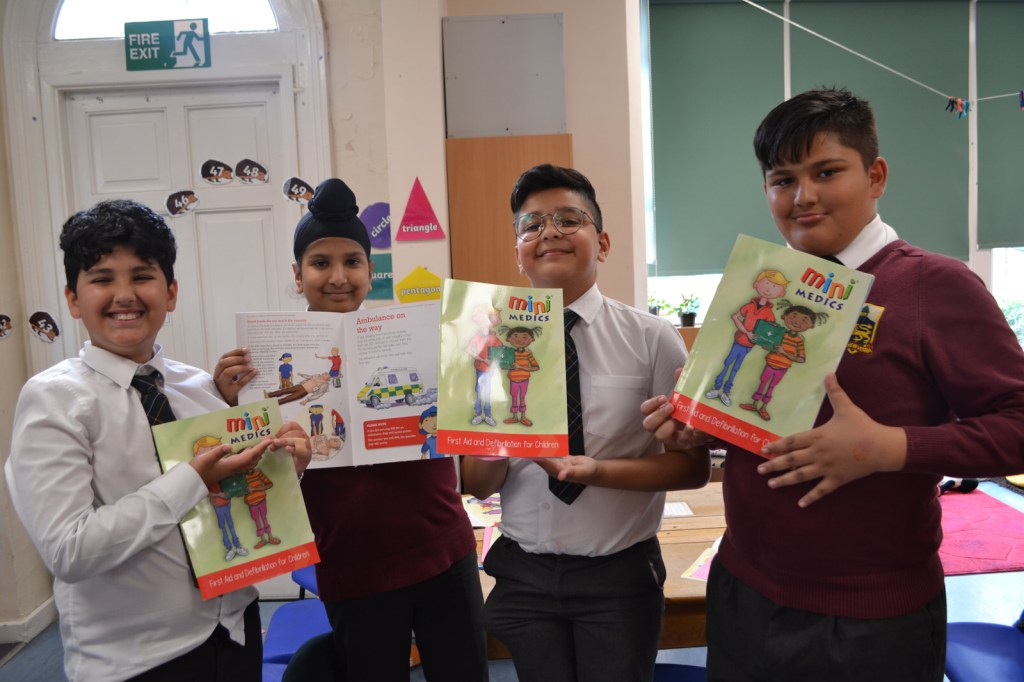 As part of the Hydesville Challenge, pupils in Year 6 took part in a Power Medics First Aid Course this week where they learned some valuable first aid techniques.
The day-long course gave the children the confidence and knowledge to do the right thing when it really counts as well as teaching them some valuable life-long skills.
Pupils were engaged in several topics such as:
What is First Aid and how can I assist?
The Recovery Position
Choking
CPR & AED
Wounds & Bleeding
Communication and when to call the Emergency Services
We hope they'll never have to use these newly found skills, but should anyone ever be in need, we know who to go to for assistance. Congratulations to all of Year 6 for completing the course!
Published on: 16th June 2022