Year 5's Victorian Visit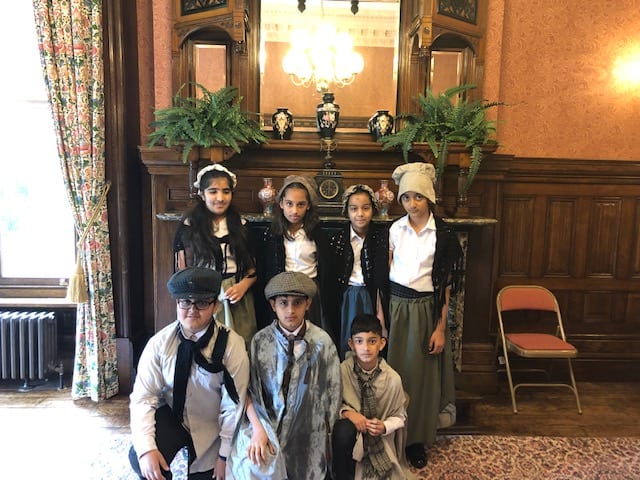 As an introduction to their topic on Victorian Britain, Year 5 went to Haden Hill House, to experience what life was like during this period.
The pupils were split into three groups and had to live like a rich person, servant or an urchin from the local orphanage, who was working at the house for the day. They experienced typical activities each group would carry out as they went about their day.
They also explored the house and compared Victorian items to their modern day equivalents. Pupils even took on the role of a typical Victorian by attempting not to smile when having their photographs taken!
Published on: 2nd May 2019