Year 5 pupils meet hometown heroes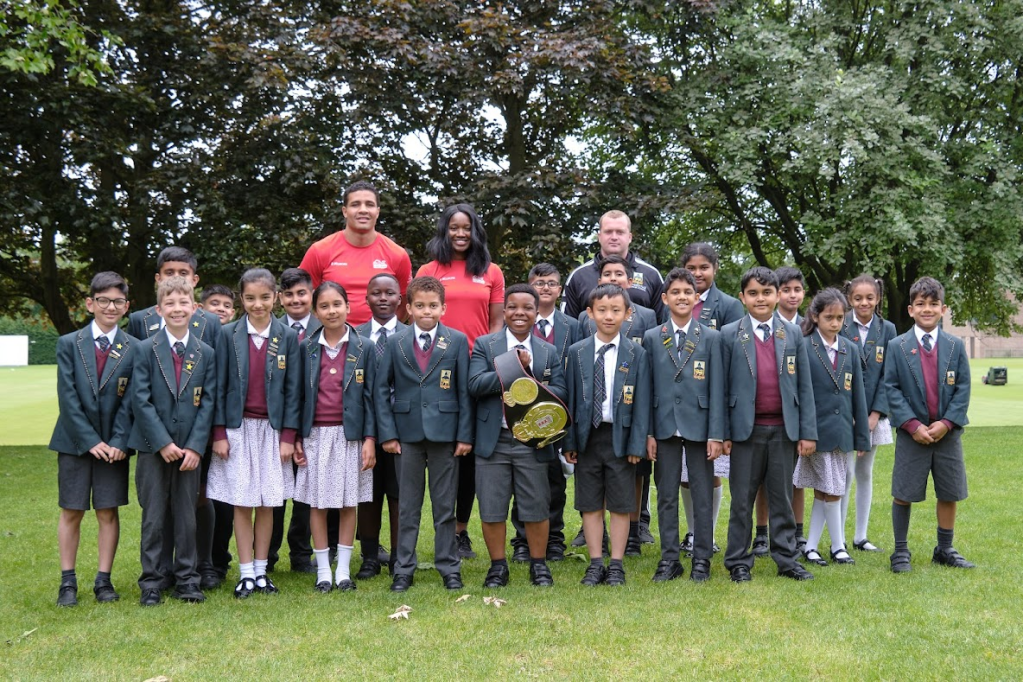 As Commonwealth Games fever hits the region, pupils in Year 5 were lucky enough to meet two of Birmingham's hometown heroes – England heavyweight boxing hope, Delicious Orie, and former England netball captain, Ama Agbeze – at an event at King Edward's School in Edgbaston last Thursday.
The pupils learnt about what it is like to be an elite athlete, including the importance of nutrition, consistent training and setting goals. They had a fantastic day, learning lots about elite-level competitions and hopefully being inspired to try new sports and train hard in the activities they do outside of school.
Published on: 14th June 2022