Year 1's special visitor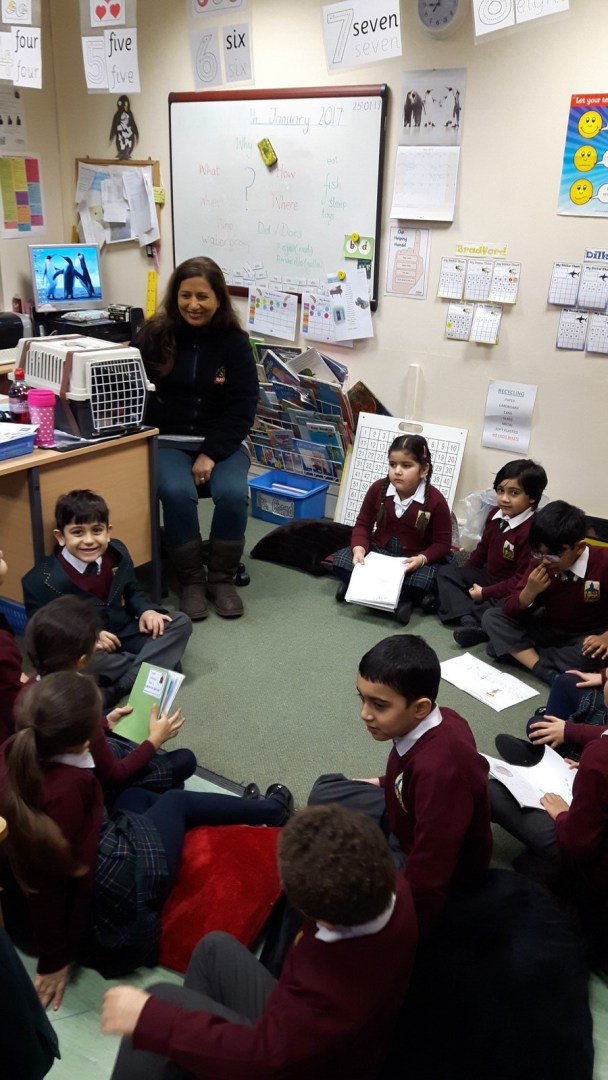 Pupils in Year 1 had a four legged, furry visitor this week, Tinkerbell the cat!
Tinkerbell belongs to India Fidanza's grandmother and she paid a visit to Hydesville to help the children with their English lessons where they have been studying cats through poetry.
The children learnt a poem about 'Cats sleep anywhere' and then had to study the movement of cats to help them write their own poems.
The inquisitive group also learnt how to write questions and they prepared some questions to ask India's grandmother about the cat. The children loved meeting Tinkerbell and they learnt lots about cats.
A huge thank you to India's grandmother for taking the time out of work to visit us with Tinkerbell.
Published on: 27th January 2017