Year 1's penguin waddle!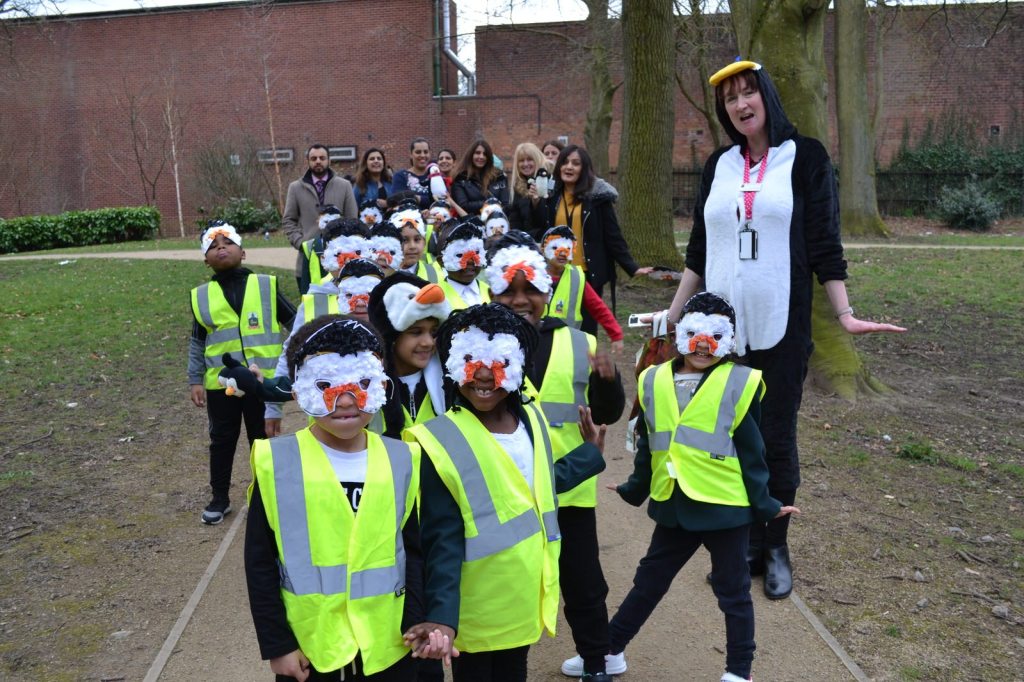 A big thank you to the parents and family members who came along to support us at yesterday's sponsored penguin waddle around Walsall Arboretum to raise money to help protect wildlife at risk.
The fundraising idea was suggested by our kind hearted Pupil Voice representatives and as such we are delighted to announce Hydesville is now the proud adopter of an Adelie penguin, through the World Wildlife Fund.
The organisation supports important projects to protect animals and nature. Any funds raised will help buy essential equipment, such as camera traps or protective gear for fieldworkers.
This news has been extremely exciting for the Year 1 pupils as this supports the extensive work they have already carried out on penguins in the Antarctic. We are delighted that due to their enthusiasm, Year 1 were chosen to be the first year group to look after the school penguin and kick off the fundraising for this worthwhile cause.
We all really enjoyed yesterday's penguin waddle and will be announcing the amount raised soon!
Published on: 27th March 2018