Year 10 lessons in the Holocaust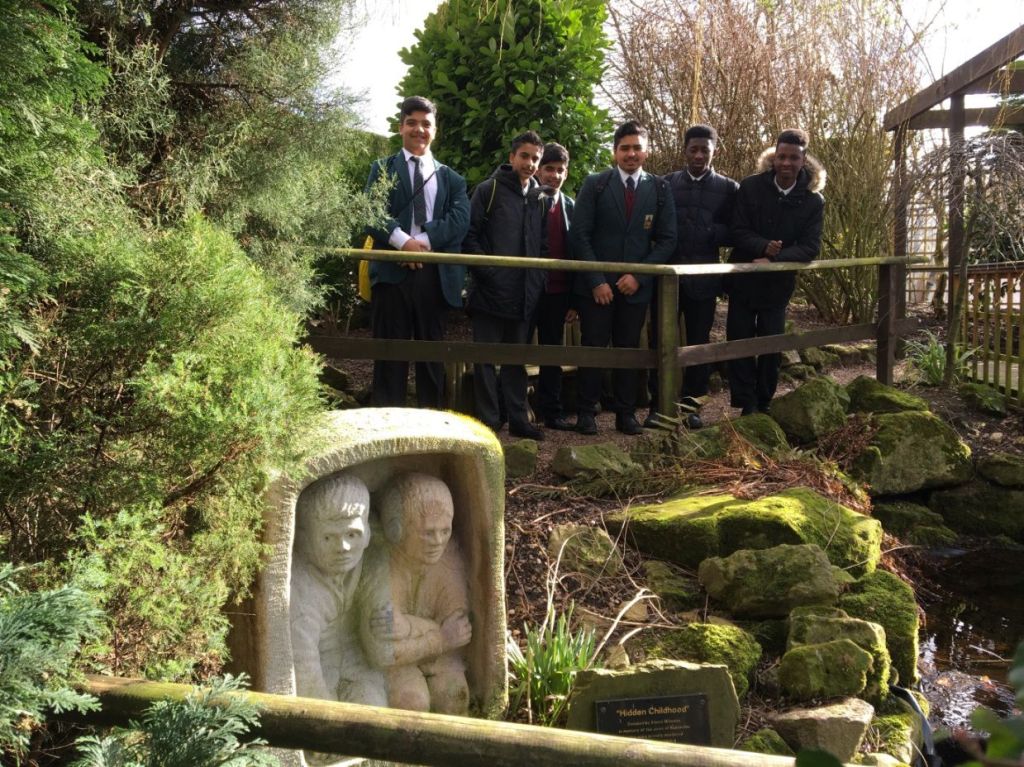 The mass murder of six million Jews by the Nazis before and during World War II, poses questions from both a historical and religious perspective. Why did it happen? Who was responsible? Can the perpetrators ever be forgiven? These are some of the questions year 10 GCSE History and Religious Studies pupils considered when they visited Beth Shalom Holocaust Centre and Museum in Nottingham.
The centre was set up by the Smith family after they had visited the national Holocaust museum in Israel in 1991. When they returned to the UK they decided that they wanted to contribute to the Holocaust being taught, discussed and understood by all. They were especially keen to see this done correctly for students learning about the Holocaust at school.
Beth Shalom fittingly translates to House of Peace and the museum is set in the grounds of what was once the Smith's family farm.
The first of our pupil's activities was a walk around the memorial garden where people have planted rose bushes to commemorate those that lost their lives during the Holocaust. Pupils then toured the exhibition set in the cellar of the farm building. They learnt about how there was a long history of discrimination against Jewish people throughout Europe and how this hatred intensified during Nazi Germany. They were then fortunate to listen to a Holocaust survivor's harrowing story of how his family escaped a polish ghetto before spending two years hiding underground at a nearby farm.
Published on: 10th March 2016