#WowWednesday 1st December 2021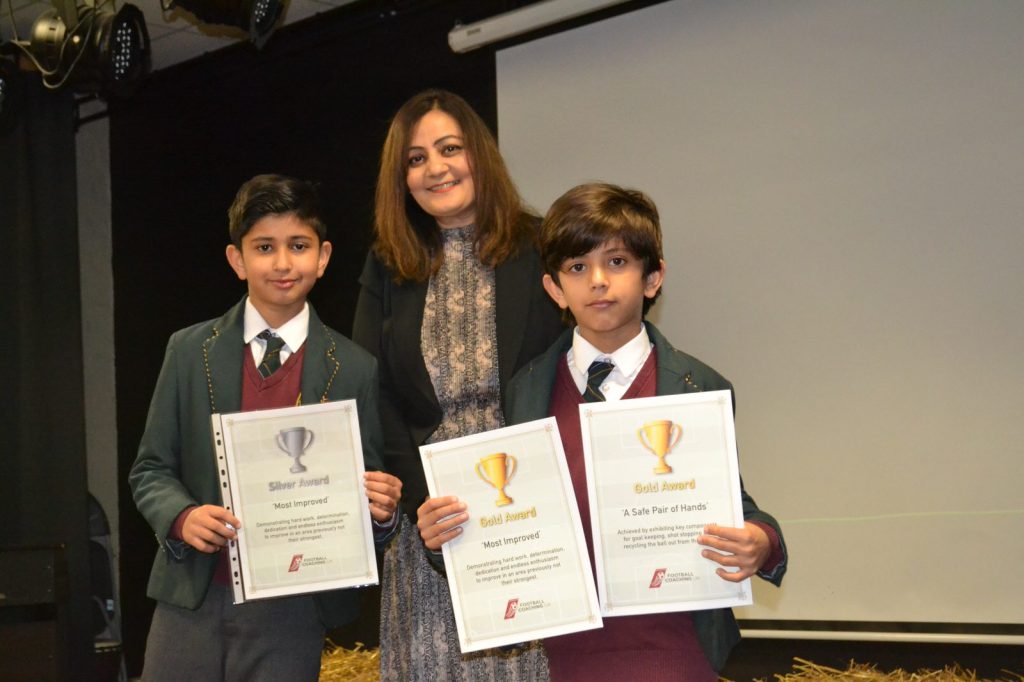 Working effectively in a team is just as important in children's extra-curricular activities as it is in the classroom so we were delighted this week to present awards to brothers Kairon and Reuben, for achievements at their football club.  Kairon received a Silver 'Most Improved Award', whilst Reuben celebrated a Gold 'Most Improved Award' for being a 'safe pair of hands'.  Good work, boys!
There has also been more success in the karate arena for Jessica in Year 3 and Tina in Year 4.  Jessica received her yellow and white stripe belt, whilst Tina is on her brown belt.
Rianah in Year 4 got her skates on and achieved her Grade 2 ice-skating award.
Meanwhile, during the summer holidays Amrit in Year 5 demonstrated her respect for and appreciation of her Sikh culture, after spending time at the Gurdwara and taking part in lots of fun activities.
Well done to all pupils, for another busy and productive #WowWednesday!
Published on: 1st December 2021