World Environment Day 2019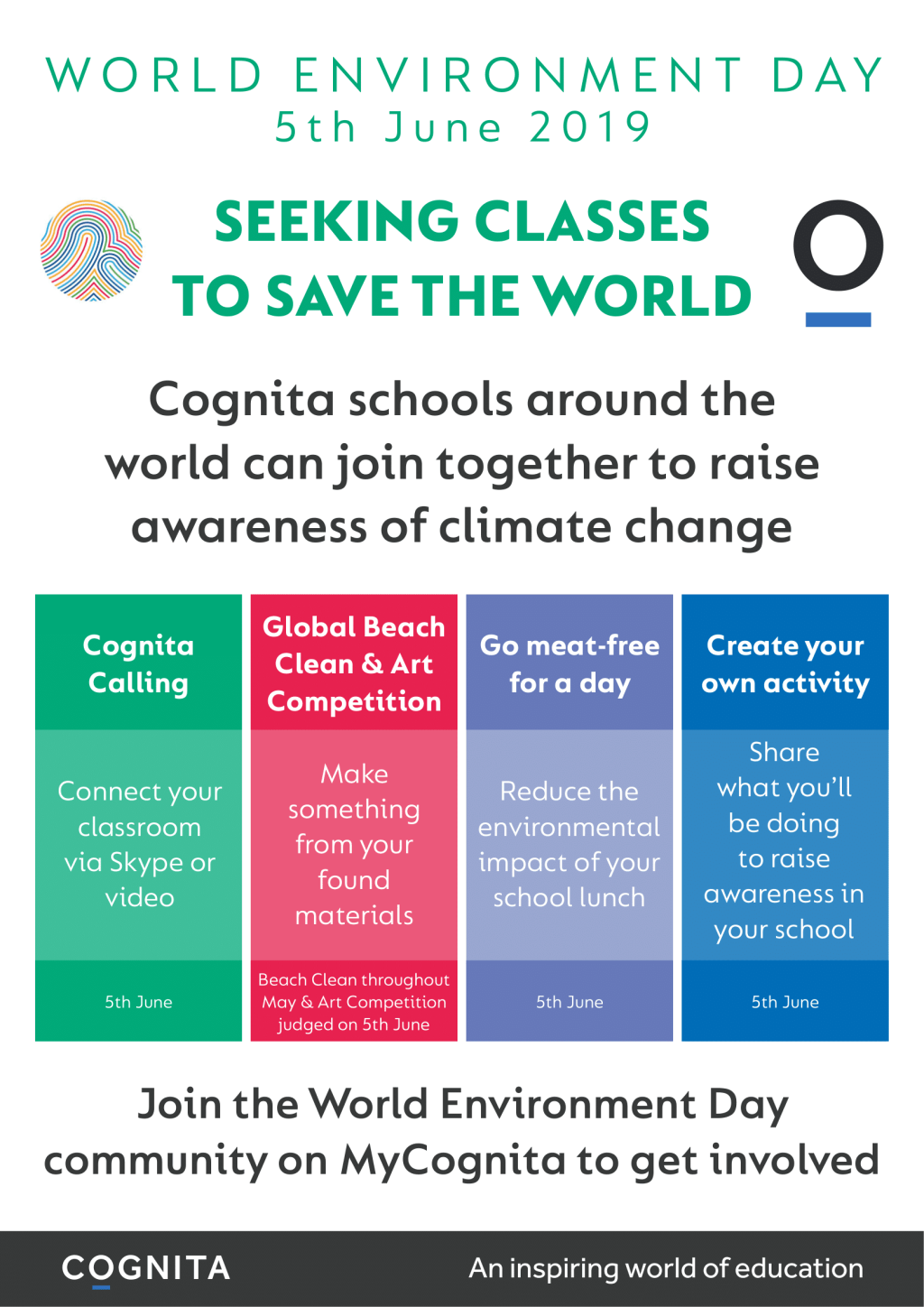 The effects of climate change affect us all so we will be celebrating World Environment Day on June 5th with a week of activities (starting on Monday 3rd June) to educate pupils about issues affecting the environment and the impact of human activity upon the natural world.
Miss Kaur-Hamilton, Teacher of Religious Studies in Senior School, is leading on the initiative, which will also be supported by all the Cognita Schools in the Group.  We are looking forward to linking up with pupils at another Cognita School in a skype call to discuss how we can protect the environment.
We have a week of activities planned, including a non-uniform day on the Wednesday for Prep & Senior School pupils (£1 donation to charity, and children are encouraged to wear an item of blue or green) and litter picking to help clean up our local environment.  Many lessons will be dedicated to the subject of climate change, and we will all enjoy a vegetarian themed lunch day.
Stay tuned via the School's Twitter and Facebook pages for updates throughout the week, and thank you for helping us to protect our environment for future generations.
Published on: 23rd May 2019