World Book Day 2022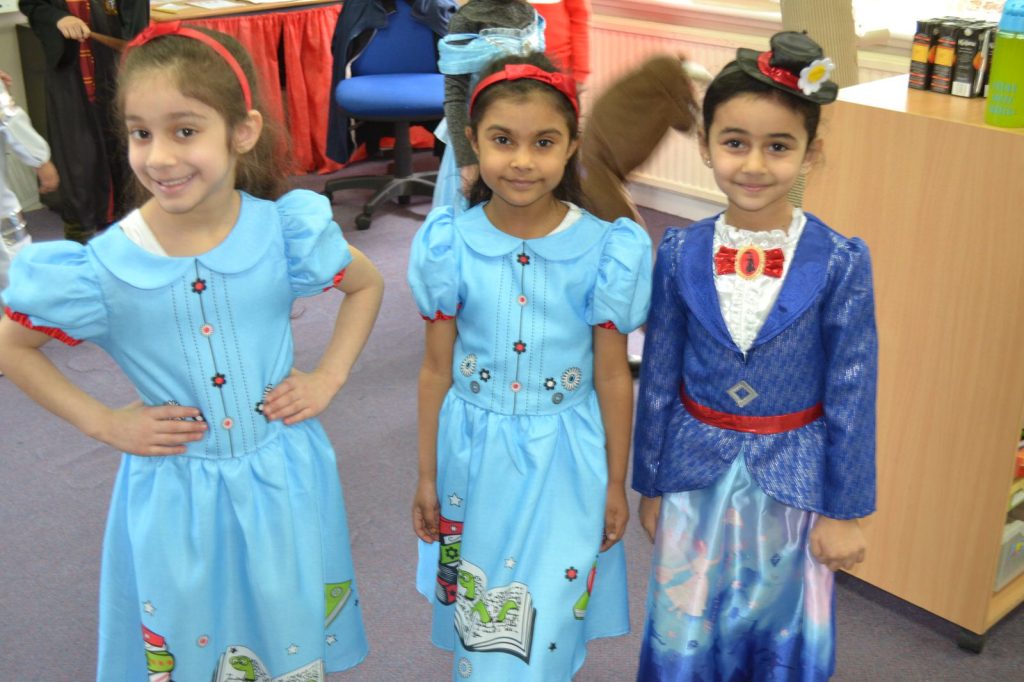 We've had great fun celebrating World Book Day! There have been some amazing costumes.  Our youngest children in Nursery came dressed as 'people who help us' whilst both Prep and Senior School decided on a theme of 'Heroes and Villains.' Many of the children came to school dressed up as either a literary or real life hero or villain, with a wonderful array of costumes being sported.
Throughout the day, pupils completed a range of activities linked to the theme, with some Prep classes being fortunate enough to have sessions delivered by pupils from our Senior School. It was lovely to see our older pupils communicate their love of reading to younger pupils and encourage them to read a wide variety of texts. They delivered quizzes and made bookmarks with pupils, which in turn helped them to develop their public speaking and communication skills.
As well as all children being given a World Book Day book token to spend, many children in Prep School were greeted this morning by a mystery bag on their desks, which contained the books they had ordered from the Usborne Book Fair.
Miss Crump would like to say a big 'thank you' to all of the children who raised money through the sponsored reading event or purchasing books from the Usborne Book Fair, as our library will soon be filled with all of the lovely new books the school has been given from our Usborne partner, Amar, due to us raising over £600.
And over in Senior School, pupils have been continuing this year's theme of Heroes and Villains by participating in the Young Writer's Award, considering the perspective of unusual characters and those who don't normally invite our sympathy. Good luck to everyone who has taken part!
It has been a wonderful opportunity for teachers to encourage children to become involved in stories and develop a love of reading. We hope everyone has had a fantastic day!
Published on: 3rd March 2022