Top marks for PE at Hydesville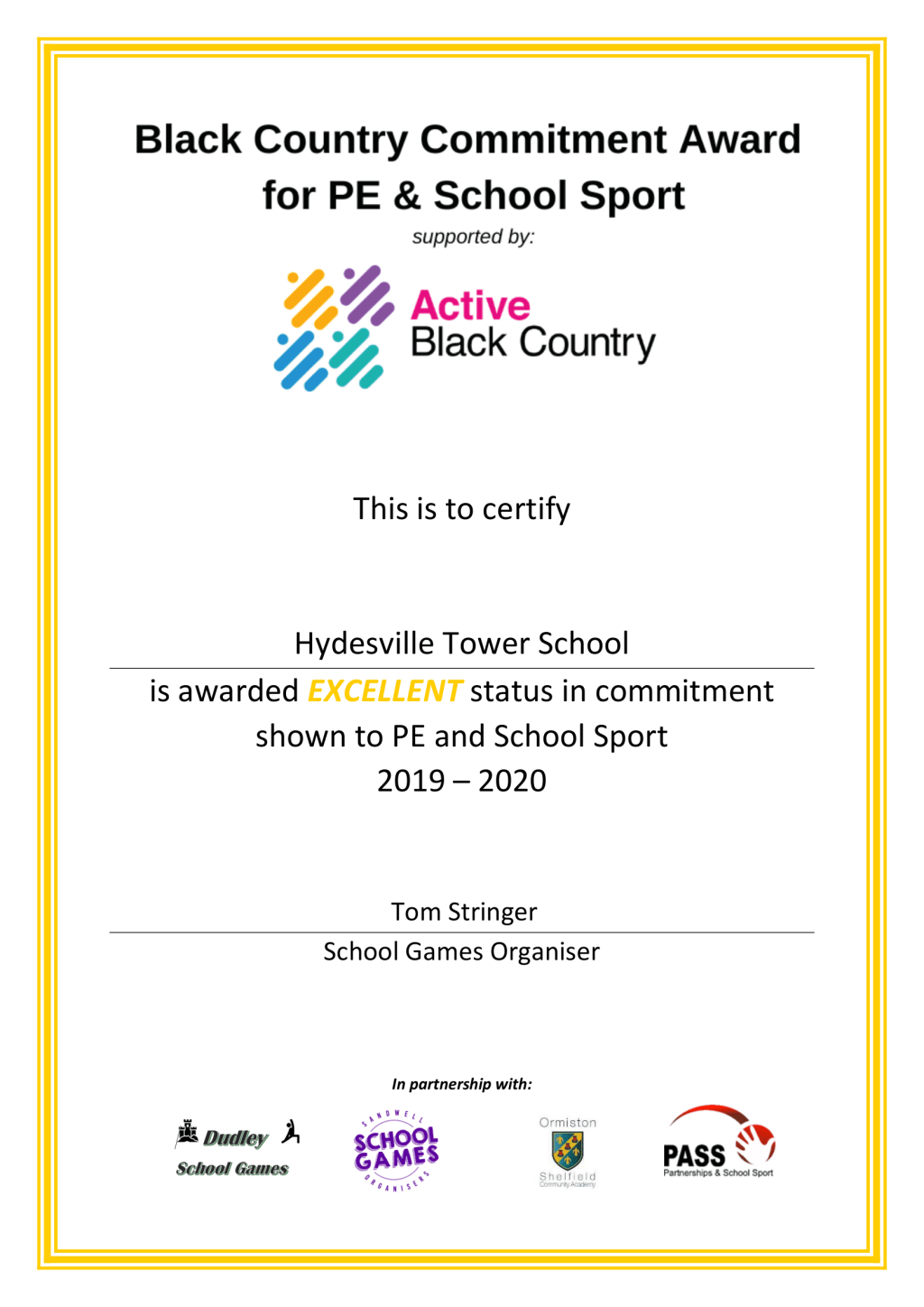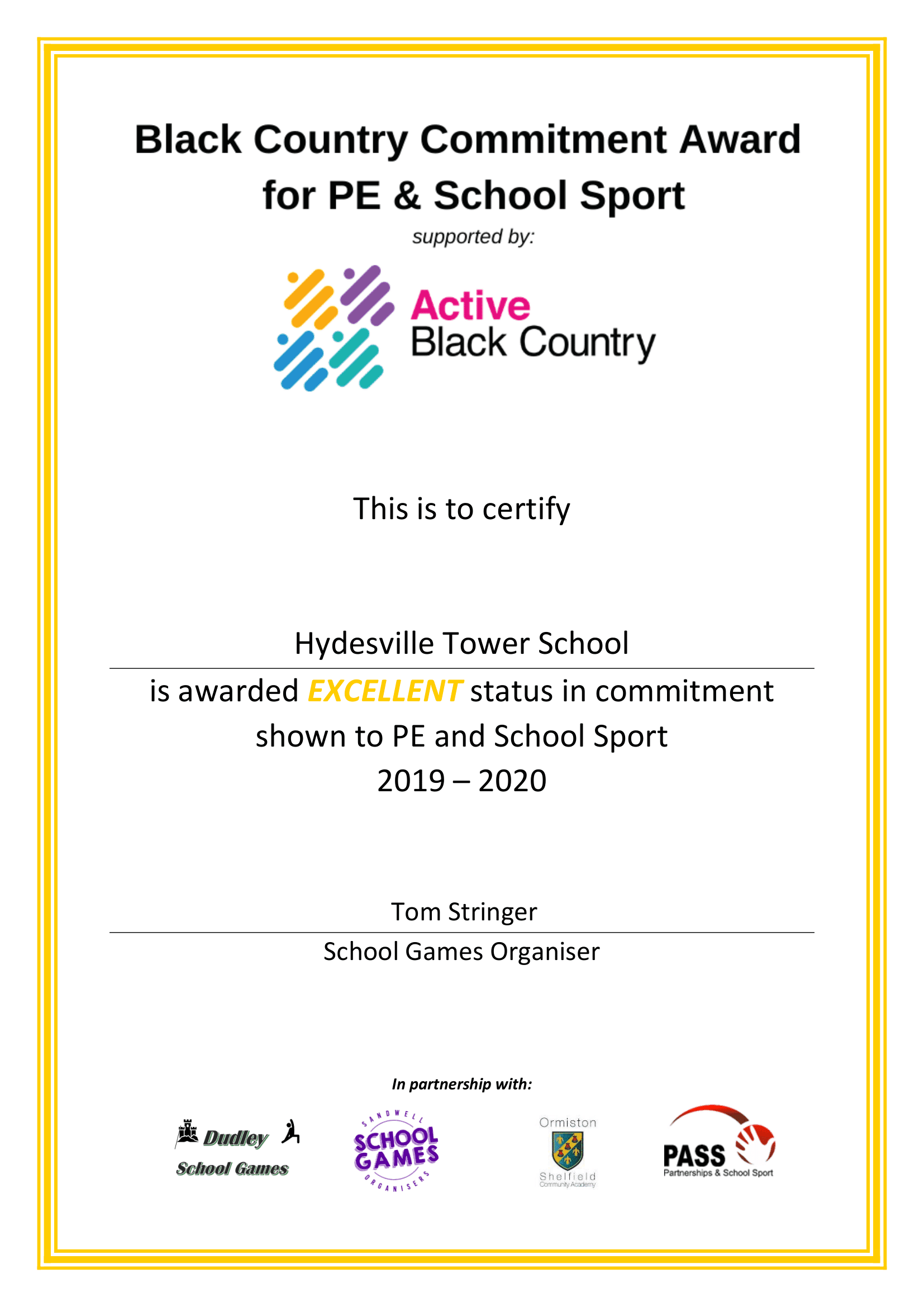 We are excited to announce that our PE department have been awarded 'EXCELLENT' for their provision of sport throughout the 2019-20 academic year.
The Black Country Commitment Award for PE & School Sport was awarded by school games organisers across the Black Country and Active Black Country. 
'Excellent' is the highest category available, and Hydesville is one of only seven schools across Walsall to receive this impressive accolade. 
Mr Lawrence, Director of Sport at Hydesville, said: "We are delighted that our commitment to the promotion, development and delivery of school games at Hydesville has been recognised in this way.  The period of lockdown posed challenges and new ways of teaching for us all but we are so pleased that our efforts in home learning and keeping pupils active has been recognised.
"With the appointment of Mr Thorne, the future of PE and Games at Hydesville looks even more positive for the coming months and we look forward to another active year for school sport, both in lessons and in our after school provision."
Published on: 23rd September 2020