The Hydesville Hive is open for business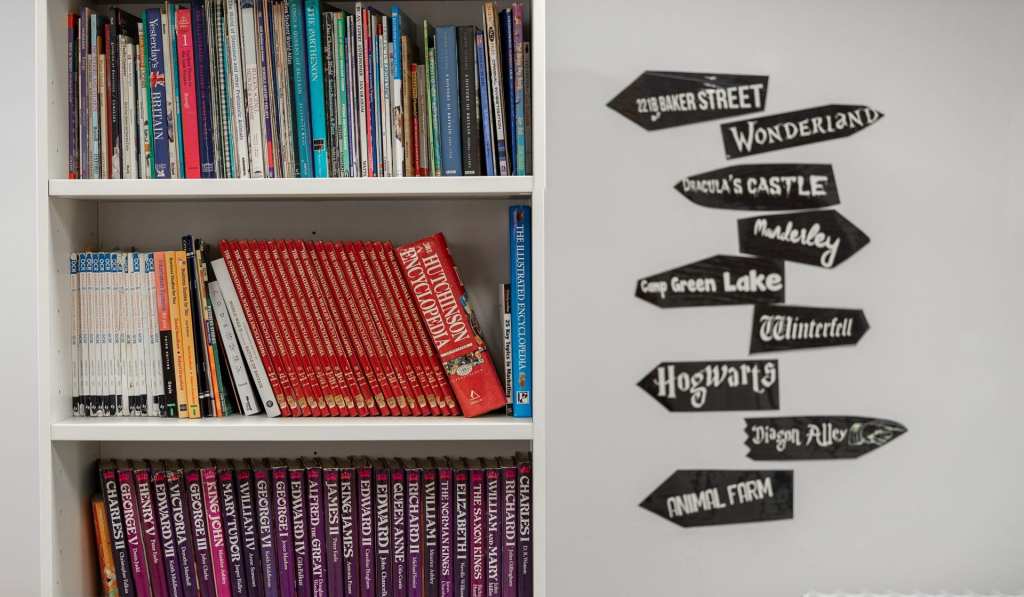 We are pleased to announce that our newly refurbished Library and Learning Resource Centre, dubbed the 'Hydesville Hive' is now open for business!
The room has several 'zones' or learning spaces which are designed for small group independent study, guided reading or intervention sessions and is being used throughout the day by pupils from all year groups within the school.
All of the books in the Library have been given a level on the Accelerated Reader programme, allowing our pupils to have ownership over the books they choose to read, providing them with an appropriate level of support and challenge for whatever stage they are on their reading journey.
We will also soon be able to add a Careers section which will be particularly useful for our Senior pupils as they prepare for the next stage in their academic studies after leaving Hydesville Tower School.
Finally, in January, we are looking forward to introducing Brandon the Bee, our Hydesville Hive mascot, who will be making book recommendations each month and providing study tips.  Stay tuned for updates in the New Year!
Published on: 4th December 2019