The Hydesville Big Maths Quiz returns for 2023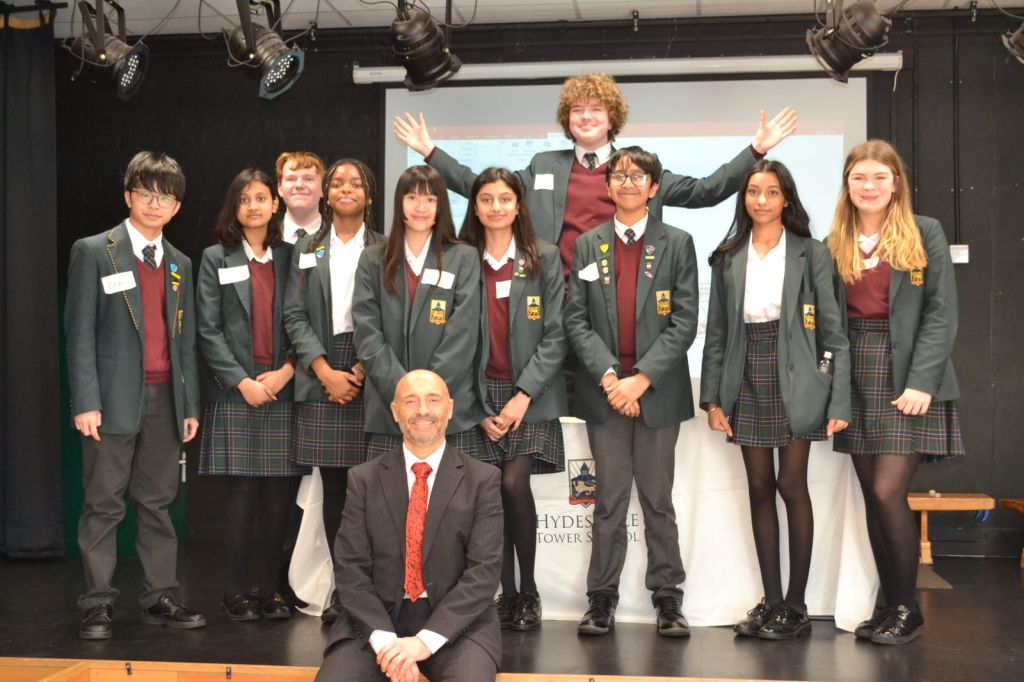 Well done to two teams of Year 5 & Year 6 pupils who battled it out against pupils from other local schools in the Hydesville Big Maths Quiz 2023.
Led by our Head of Maths in Senior School, Mr Walker, Hydesville battled against teams of pupils from Blackwood, The Shrubbery and Mayfield in a morning of math's challenges, including a quick-fire buzzer round and an outdoor treasure trail on the astroturf.
Well done to The Shrubbery Year 6 team, The Shrubbery Year 5 Team, and the Blackwood Year 6 team for coming first, second and third respectively.
Thank you to our Year 10 & 11 Hydesville helpers for assisting so well!
The morning was a huge success, and great fun was had by pupils and teachers alike.
Published on: 17th February 2023