The Challenge goes on for Year 6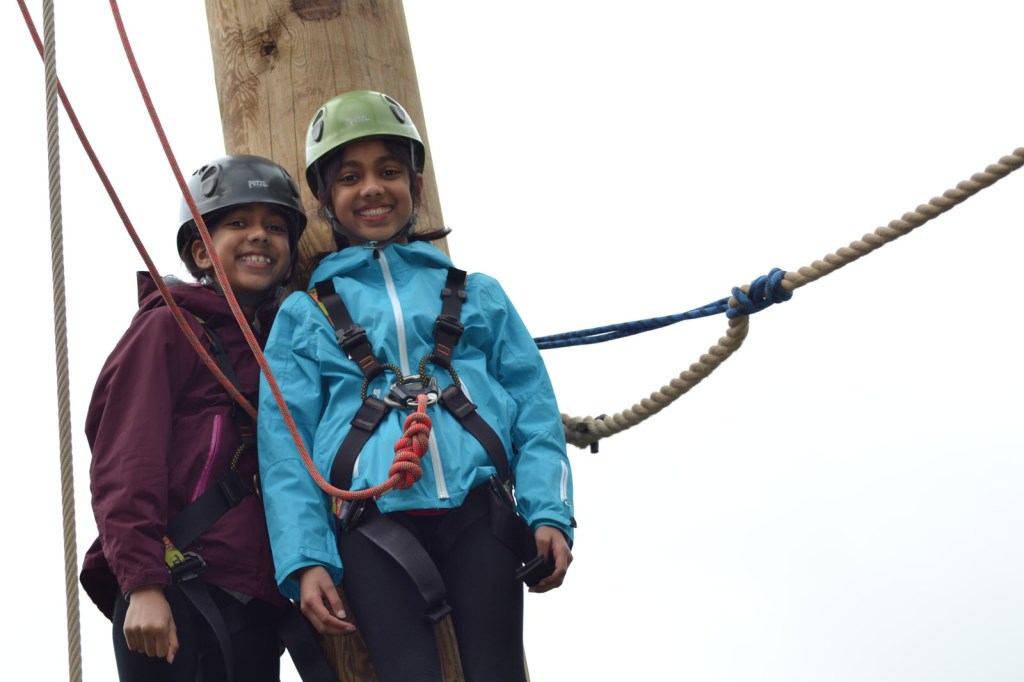 It's been a busy couple of weeks for Year 6 as their Hydesville Challenge continues.  Last Friday they spent the day in Trentham Gardens, taking part in a physical challenge involving a bare foot walk through mud, sand, cobbles, chippings and much more!  They also visited the Monkey Forest, and spent some time earning more about the animals.
On Wednesday this week Year 6 took to the high ropes as part of an obstacle course in Sandwell Valley.  All of the children completed the low rope challenge and most of them also conquered the high ropes.
We're been really proud of all the children, who have tackled new, and at time daunting experiences, and worked well as a team to support each other through the activities.  We're looking forward to more fun on camp in Beaudesert next week.  Keep updated with their progress on Facebook and Twitter.
Check out our gallery of images.
Published on: 19th May 2016