#TeamHydesville shine at public speaking competition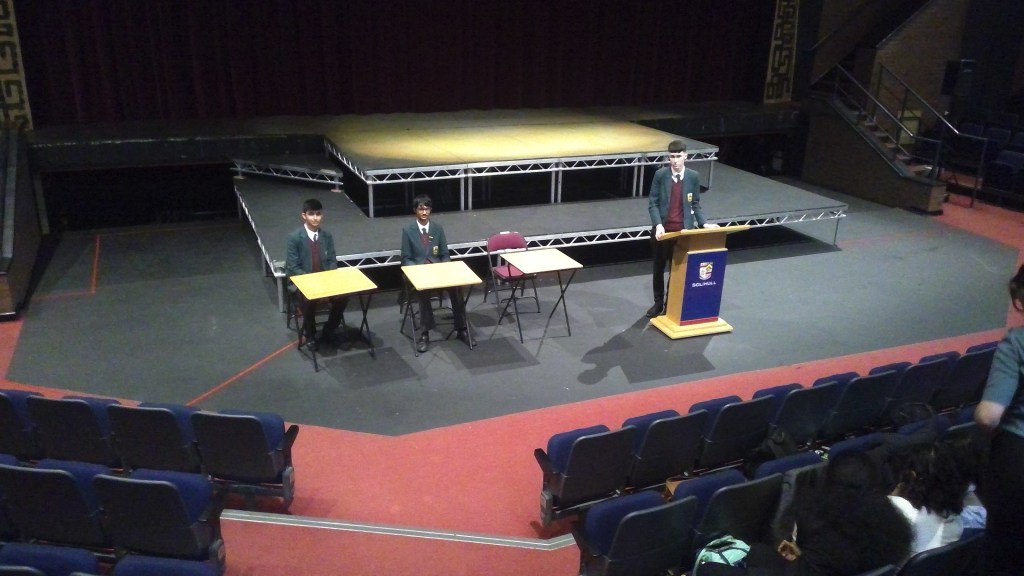 Congratulations to Year 11 pupils, George, Harman, and Jai, for taking part in the English-Speaking Union (ESU) Public Speaking Regional finals on Monday evening at Solihull School.
The team had reached the third round of this prestigious competition and they spoke eloquently about 'Global Inaction in the face of Climate Change', as well as chairing a further presentation and posing questions.
Our team did so well, despite not getting through to the final round. The ESU Public Speaking Competition is the largest of its kind in England and Wales so it's a real achievement to get so far in the competition. They developed confidence and oracy skills and had a great time getting to know the other competitors and listening to their presentations too.
We were very proud of the boys and look forward to taking part in the competition again next year.
Published on: 23rd March 2023