Sustainable food choices delivered by Chartwells nutritionist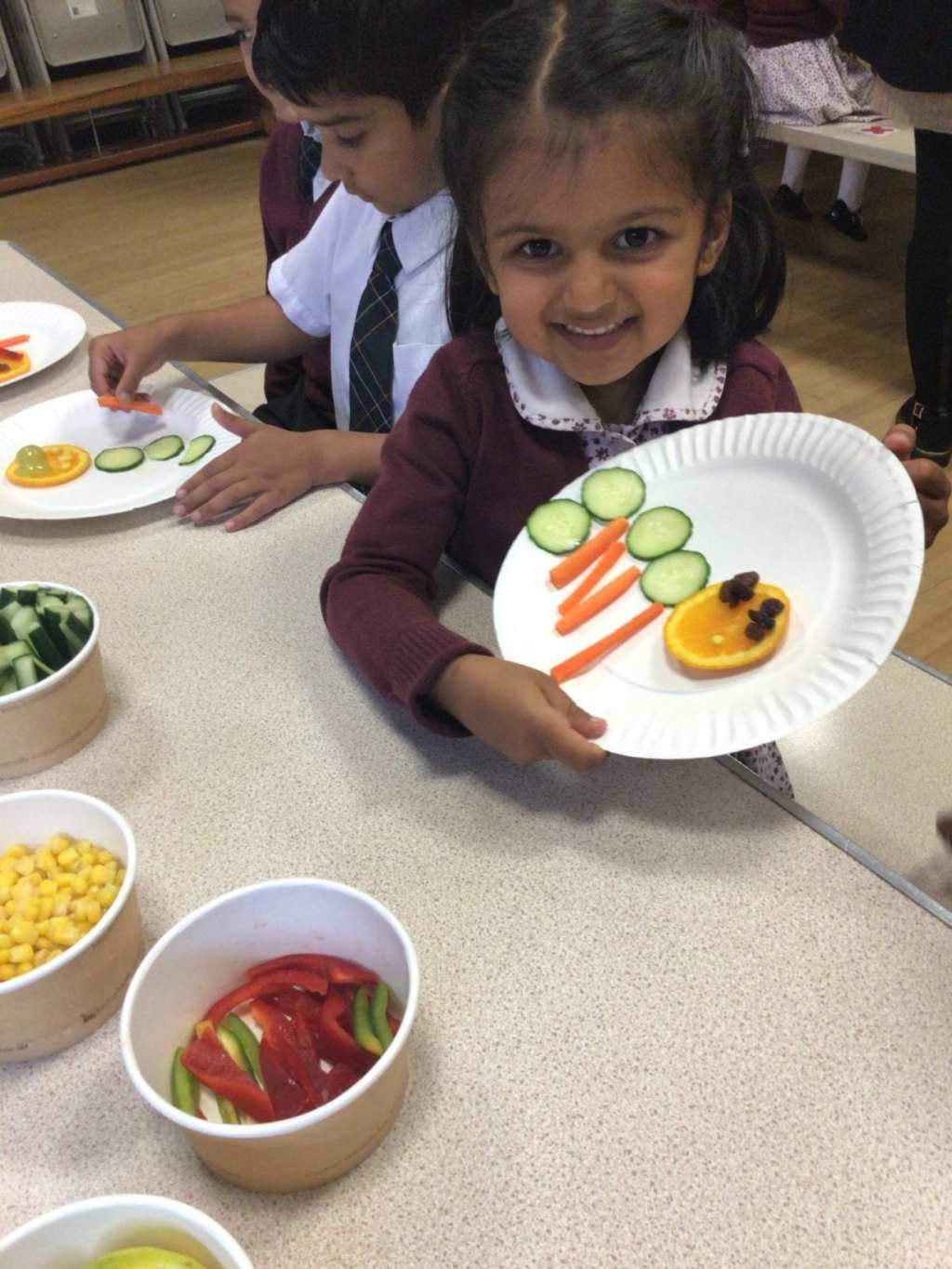 As part of Wellbeing Week, we had a special visit from Fay Yeng, a nutritionist from our catering provider, Chartwells Independent.
Fay held a series of interactive and informative workshops for pupils in Years 1 and 2 which focused on the connection between sustainable choices, not only looking at the effects that certain foods have on our bodies, but also forward-thinking to help preserve our planet.
Pupils went crazy for beans as they delved out of their comfort zone trying a variety of different beans and giggled about the effects of fibre, not to mention the power of pooping! Mums and Dads, remember this when your child next refuses those delicious kidney beans in their chilli con carne.
For the younger children in Nursery, Fay's sessions were based around the popular children's story, 'The Hungry Caterpillar'. Children were encouraged to think about the importance of a colourful diet as they made beautiful plates full of foody art.
It sounds like all children enjoyed their informative food workshops and once again thank you @Chartwells_UK @ChartwellsInd
#Plantpower #Sustainablediet #Chartwells #Hydesvillefamily
Published on: 30th June 2021