SumDog success for Hydesville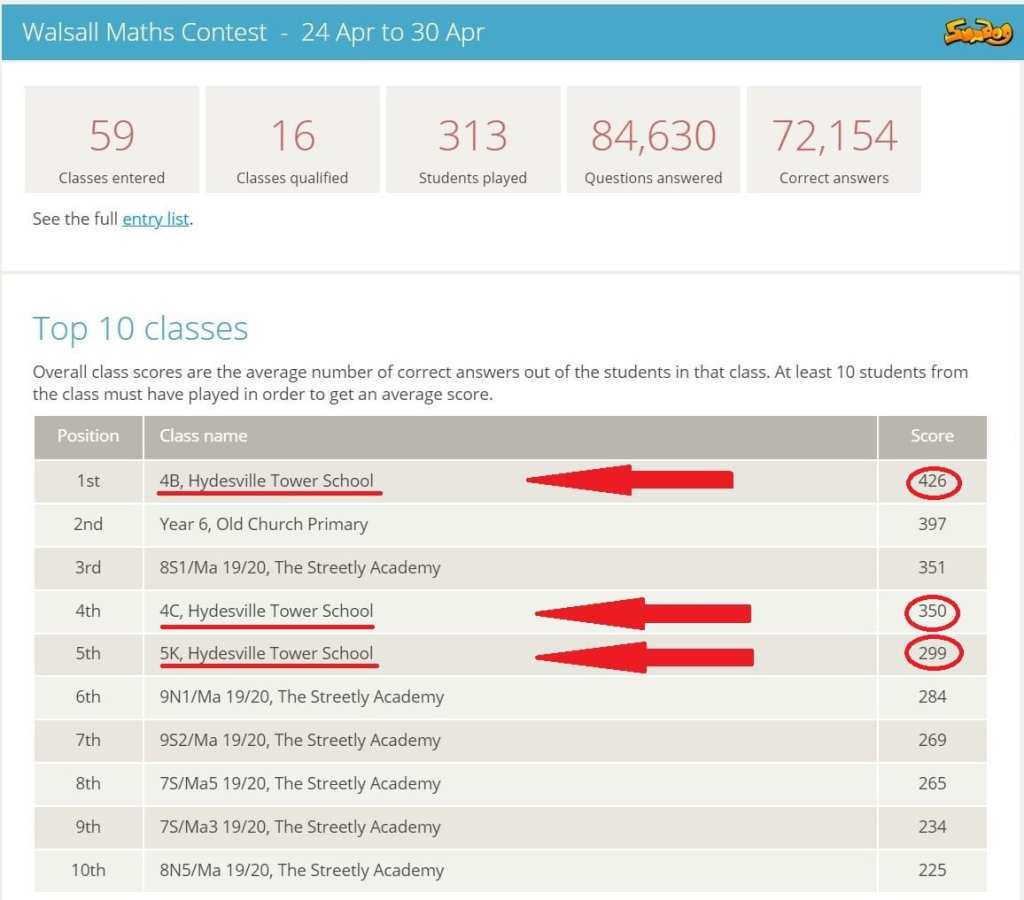 Pupils in 4B, 4C and 5K have been busy in a SumDog competition across Walsall schools.
From 59 schools, including both primary and secondary pupils, all Hydesville classes finished in the top five, with 4B securing 1st place.  Congratulations to all of 4B on an incredible team effort!
What's more, out of the 313 pupils who entered, Karanveer in 4C came top of the leader board, which is something he should be incredibly proud of.  Other commendable mentions are Gavish, also in 4C, came 4th and Viren in 4B, who came 7th.
Well done all!
Published on: 4th May 2020