STEM whizz-kids!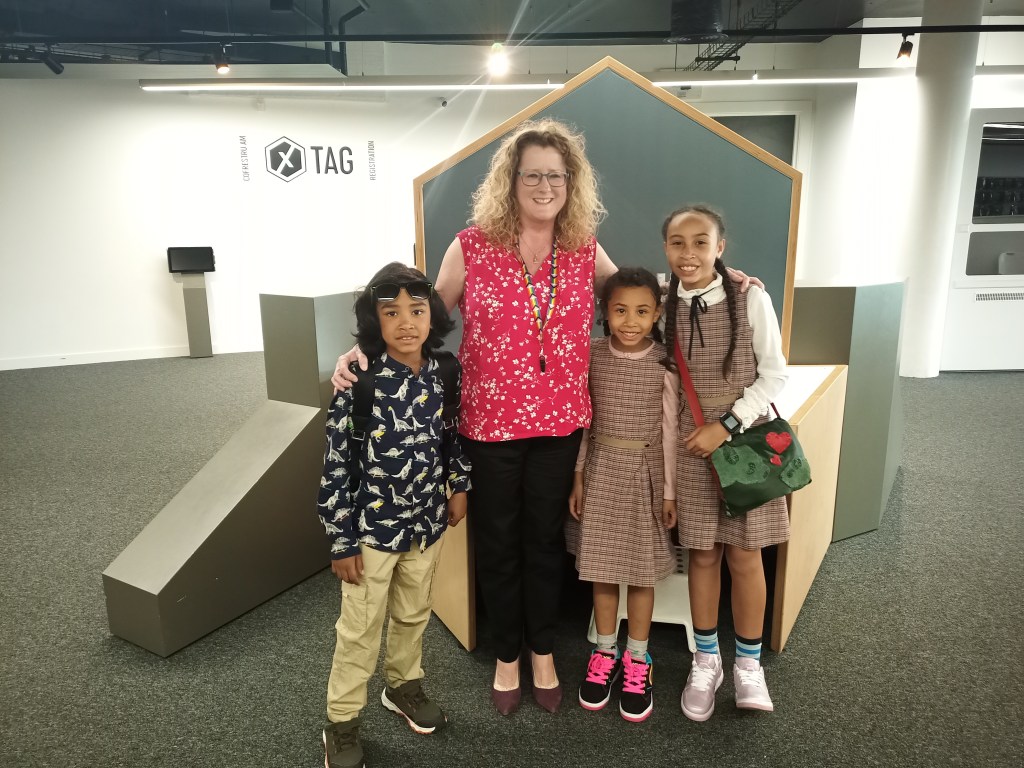 For today's #WowWednesday post we are recognising the amazing achievements of siblings Kadii, Maven and Cataleya who have been busy chasing their dreams with their STEM passions, almost completing their Children's University passports already!
Kadii in Year 4 is currently in the latter stages of publishing her first book, which she has written for a percentage of the proceeds to go to Techniquest, a science discovery centre located in Cardiff.  As part of this, she has been invited to meet with Techniquest's CEO, Lesley Kirkpatrick.  Kadii has also been awarded with being Techniquest's Science Ambassador, which she is completely ecstatic about!
Maven in Year 3 has met with the Science Communicator at Techniquest, Thom, about creating STEM games and he had the pleasure of participating in a session in their new lab, making bath bombs and understanding the chemistry behind it all.
Maven then decided he wanted to take it one step further so, after watching the entire series of Making Fun on Netflix, he went to meet Jimmy Diresta and Derek Forester to see how the toys could be more fun packed with crazy ideas….
Meanwhile, Cataleya in Year 2 was inspired to chase her dreams of being an astronaut and met with Dr Maggie Aderin-Pocock, MBE, at the Imperial College in London. Whilst there, Cataleya was invited to speak with a group of scientists and undertook lots of experiments to enhance her understanding.
Cataleya then went on to meet with Xyla Foxlin to see how she creates rockets, and she interviewed her about how being a female rocket builder has had its challenges – most of the answers lie in glitter apparently!  Xyla advised Cataleya to speak to Colin Furze about his anti-gravity space boots, so off she went to find Colin in his own-made underground bunker!
All three siblings have also shared their ideas with Shawn Brown from Kids Invent Stuff and lots of plans are currently in motion…so do watch this space!
Published on: 21st June 2023