Spring Term 2021, Online teaching Week 3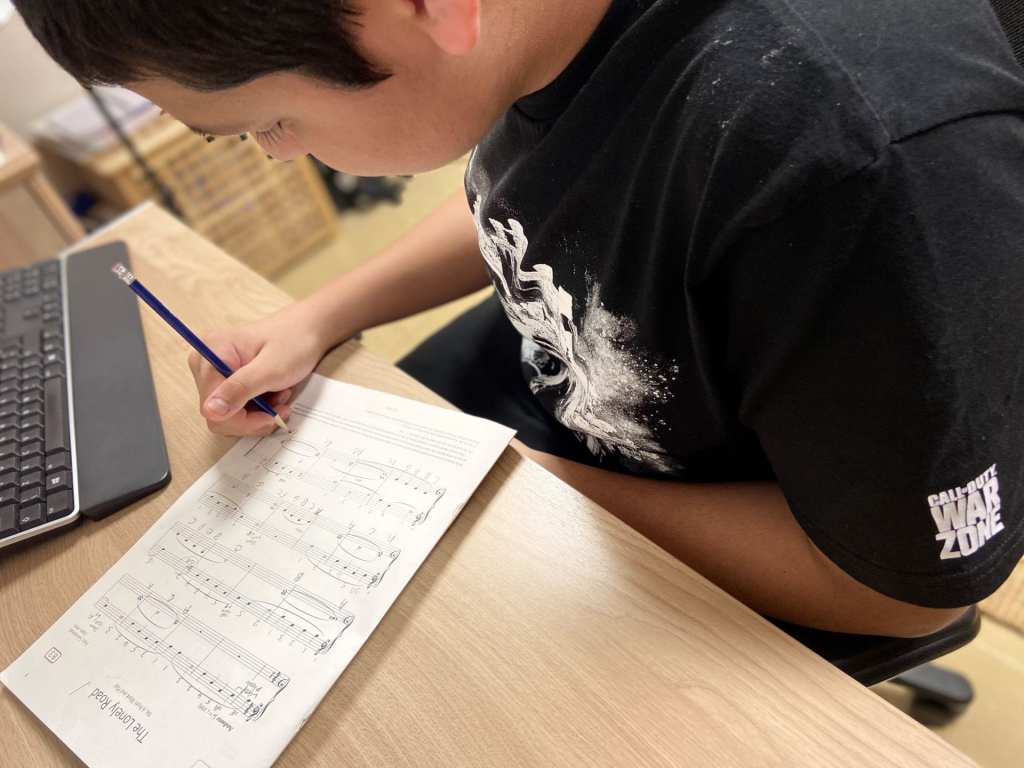 As we come to the end of the third week of online learning, it looks like pupils are well into the swing of things with more fabulous work, both online and in school.
This week's work has continued to amaze teachers and parents with the high levels of commitment and quality work produced.
Here are some of the highlights.
Nursery children have all been working remotely from Monday to Thursday using the online platform, Seesaw. We are delighted to welcome them back into school today.  It's lovely to see their smiley faces and the joy and charisma they bring with them. Mrs Smith and her team have missed you all so much.
Every day on Seesaw, Nursery children have the opportunity to join a lunchtime club. Each Tuesday is Art Club.  Rainbows are fast becoming a symbol of hope in these very unusual times and Nursery have joined in with the fun to create their own rainbows and have showcased their creations at home in their very own window gallery for everyone in their local community to enjoy. The children also sang along to the Rainbow Song as they completed their task. We hope that the children's artistic efforts have put a few smiles on other people's faces. They also used a variety of rainbow colours to write their names, rising to the challenge by writing their surnames and names of their family members. Fabulous letter formation and pencil control skills were demonstrated.
Nursery children have also been active this week as they've been exploring their gardens to source natural materials from the environment to design their very own self-portrait during Forest Friday.  Check out the resemblances…
Ted has only just joined us in Nursery and is already impressing Mrs Smith.  He was very creative by making his own television.  Well done Ted a future news presenter in the making maybe!
Year 1 have continued to expand their knowledge about the Arctic and Antarctic, with the weather being rather apt for them to go outside and explore as well as linking their creative skills to Mrs Chand's, Creative Winter Challenge. Here are a few favourites…
Whilst on the subject of wintery weather, check out Sophia and Laila's Snow Island.  Your teachers were bowled over by your photographs so thank you for sharing them.
Meanwhile in Year 3, Mrs Watson and Mrs Burnham were delighted to receive Brogan's topic work. Year 3 were asked to create their own planet where pupils were asked to think carefully about where it should belong, look like and its key attributes. Pupils were encouraged to research existing planets for inspiration.
Brogan produced an icy planet called 'Seesa' and she constructed news reporters out of Lego who reported on the new planet. Well done Brogan!
Meanwhile, in our Senior School, Miss Jenkins and Mrs Khan have been impressed with Jeffrey who joined us in Year 10 at the beginning of Spring Term.
Here is what Miss Jenkins had to say… "Jeffrey has made such a positive impression as he settles into the Hydesville community during this challenging time. He is enjoying online learning and getting to know the staff and his peers. He is thoroughly enjoying History and learning about Medieval Medicine." Well done to Jeffrey!
Ayesha in Year 8 produced another wonderful piece of art based on Charlie Mackesy's book 'The Boy, The Mole, The Fox and The Horse'.  The book explores themes of love, friendship and kindness and we think Ayesha has captured this beautifully.
Arun in Year 9 spent some time reading music to progress with his latest piece on the Piano.
During the current climate, Arun is unable to meet with his Piano teacher, but he is determined to plough through and progress until he can be back at school. We look forward to hearing the finished piece.
On a final note, Seniors participated in their weekly Enrichment sessions by exercising and refocusing their minds during mindfulness.
That is all for this week, please do continue to send us photos and updates on your child's achievements and we wish everyone in the #Hydesvillefamily a restful weekend, please stay safe
Published on: 29th January 2021