Show & Tell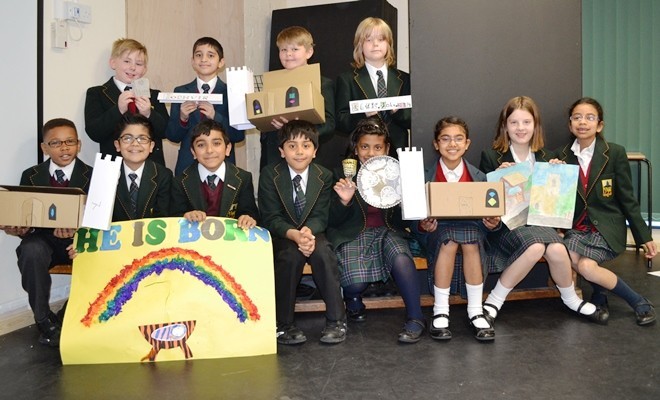 Religion was the theme of this morning's assembly following a recent school trip to Aldridge Parish Church.
Mrs Darke and Mrs Chand's Year 4 class sang songs they had learned and shared facts they had discovered during the visit.
They read expressively from the bible and said prayers they had learnt at the church. Pupils also showed their peers and parents in the audience what they had done in the trip workshops, including:
Making models of churches from shoeboxes
Clay sculpting
Calligraphy writing
Drama
Painting with water colours
Making a banner
Making a patten and chalice
The assembly finished with a prayer about the importance of understanding and respecting each other's beliefs.
Class teacher Mrs Darke said: "The children gave an excellent assembly;  so much so that they each were awarded 15 house points and earned a class treat to the arboretum!"
Aldridge Parish Church hosts an annual visit by primary schools in the area to teach about the faith.
Published on: 15th May 2015