Shakespeare Week 2018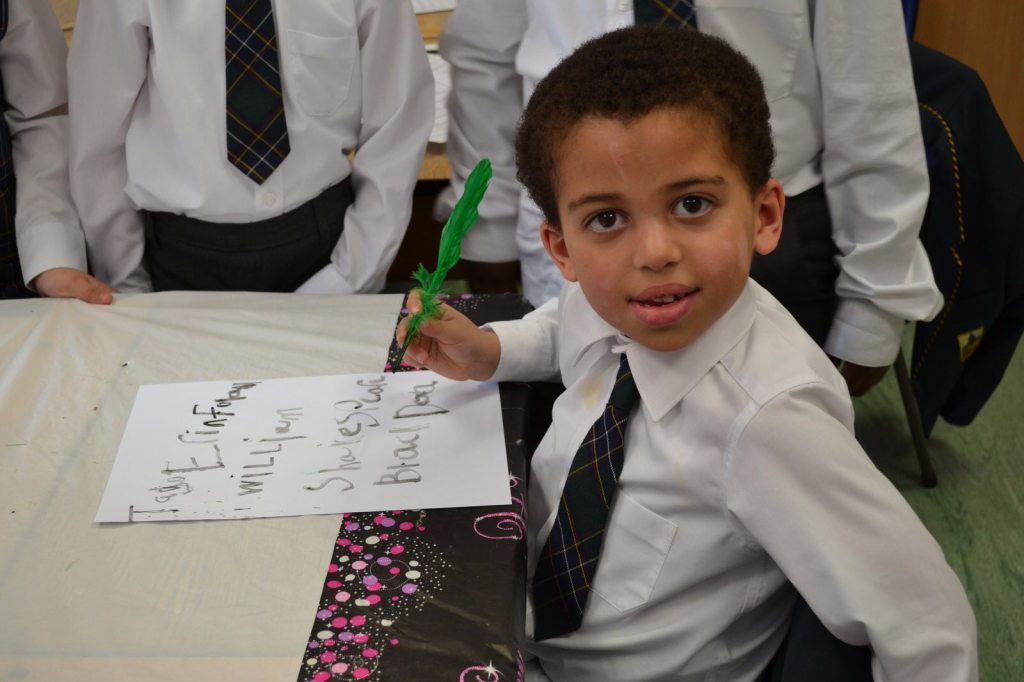 We've had a great time celebrating Shakespeare Week in Prep School! In Maths lessons Year 2 have been working out the cost of buying different Shakespearean plays. They also wrote fact files about him and his life and made models of the Globe Theatre.
Year 1 and Year 2 have been writing with quills. Mr Leslie's Year 4 class have had fun trying out Shakespearean insults.
Miss Bowdige's classroom turned into a crime scene on Tuesday morning. The children put their super sleuthing skills to the test and worked out that Lady Macbeth had killed King Duncan!
Published on: 15th March 2018